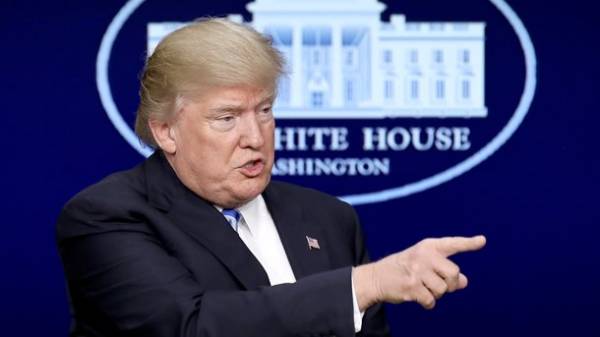 The head of the EU mission in the United States David O'sullivan stated that he sees no indication that the US President Donald trump was planning to cancel the sanctions against Russia for its actions in Ukraine. Reported by Euractiv, reports "Ukrainian truth".
O'sullivan addressed the Senate Committee on foreign Affairs at a hearing about how the US and EU could work together to oppose Russian aggression.
"I think that between the United States and the European Union on these issues there is a wonderful unity," he said.
On the question of whether it is better for the United States to act unilaterally or to work with the European Union on the issue of sanctions, O'sullivan said, "Close coordination will be better."
"We were close throughout this process, and I think that this provided not only the correct political answer, but also the effectiveness of the sanctions," he added.
Earlier, US Secretary of state Rex Tillerson said the United States will leave in force the sanctions against Russia, while Moscow does not fulfill the conditions of the Minsk agreement and until return of the occupied Crimean Peninsula.
Comments
comments