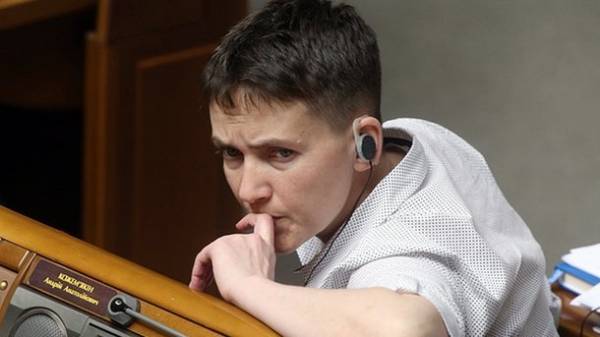 The people's Deputy Nadezhda Savchenko believes that the political elite of Ukraine and Western countries about the same, but there are political figures, in contrast to the Ukrainian, not doing yourself a benefit by the price of national interests. She told about it in the Parliament, reports NewsOne.
We are talking about the signing with the IMF Memorandum, which she believes is the surrender of national interests. In her opinion, Western politicians would not go on such step in the country.
"Never think that the policy of the Holy: the American the same the same the European, the Asian the same, the Russian same. The policy seeks profit. Other politicians in democratic countries do not allow myself to make benefit price of national interests. Because people they do not allow there since the system is built. And we suffered, suffer and will suffer," – said Savchenko.
Ukraine in early March agreed on the final version of the Memorandum on cooperation with its main creditor – the International Monetary Fund.
The website "Today" has found how the Memorandum with the IMF can change the life of Ukrainians.
Comments
comments