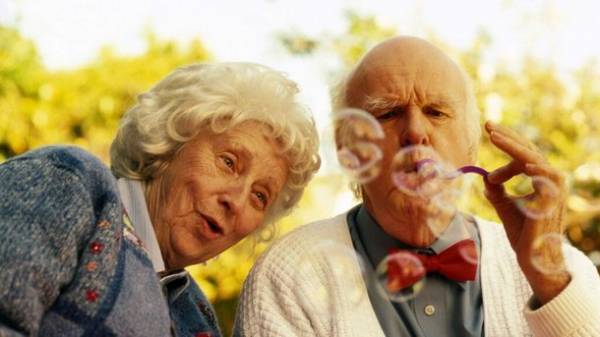 No category of pensioners receiving higher pensions, and has not been completely eliminated, despite the Declaration of the government on the harmonization of pension legislation. This was written by Alla Kotlyar and Julia Samaeva in an article for "Zn".
They remind that today in Ukraine there are 12 million pensioners. The vast majority of "normal" retirees (10.8 million) that receive the average payment in 1730 UAH in accordance with the law "On mandatory state pension insurance". Pensions to other pensioners were appointed under special laws, which guarantee additional payments in the amount of 3-4 thousand UAH.
"Even after the introduction of restrictions on the maximum pension (10.7 thousand UAH), almost 9 thousand pensioners continue to receive payments in excess of this amount. For example, 2.5 thousand judges retired bypassed the restriction, calling your retirement life cash cover, which for the year increased from 16.6 thousand to 22 thousand UAH At the moment of their colleagues, prosecutors are fighting for the same privileges. Even now, this category of retirees is difficult to attribute to the poor for the year, their pensions are increased from 7 thousand to 9 thousand UAH", – said in the article.
The authors note that the solution to the question of "special pensions" will not be able to change the situation with the Pension Fund deficit, since the number of beneficiaries is just over 9% of the total number of pensioners. "But the fact that pensions in the country are still charged under several different laws, but multiplies the number of people willing to lobby for exclusive rights for certain categories, creating inequality and deforming a system in which the level of pensions are not related to the amount of contributions paid to the Fund. Which in turn does not stimulate citizens to "collaborate" with the Pension Fund," they concluded Samaeva and Kotlyar.
We will remind, earlier Vice-Prime Minister Pavlo Rozenko said that pensions to all citizens of Ukraine should be charged under common law.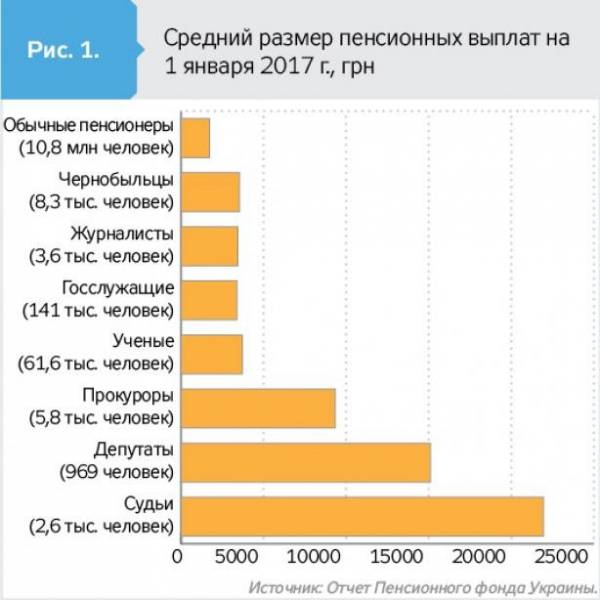 Comments
comments