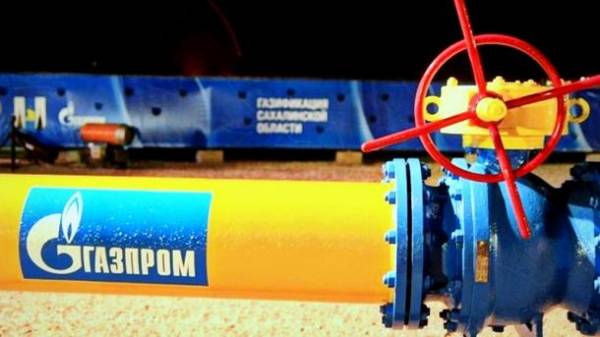 Export price of Russian gas for countries of the EU in 2017 can be 180 – $ 190 per thousand cubic meters. This was stated by Deputy Chairman of Russian Gazprom Alexander Medvedev.
"The range of prices in 2017 will be 180 – $ 190 per thousand cubic meters", − said Medvedev.
He recalled that in 2016 the average price of gas exports of Gazprom in the EU amounted to $ 167 per thousand cubic meters.
In 2016, "Gazprom" has increased gas supplies to far abroad by 12.5% − more than 179,3 billion cubic meters, which was a historical high.
Medvedev also said that Gazprom sees no reasons for potential refusal by EU authorities from issuing the necessary permits for the construction of the pipeline "Nord stream – 2", but political. He stressed that the project is economic in nature and implemented in the interests of European gas consumers.
Ukraine in January-2017 average price of imported gas amounted to 6 thousand UAH 32 per thousand cubic meters – about 233 dollars.
Recall, for 2016 , the export price of gas from "Gazprom" decreased by 30.2%. In January 2017 , "Gazprom" has set a new historical record of deliveries of gas for export to foreign countries – 624 million cubic meters per day. The previous peak value – 621,8 million cubic meters was exceeded by 2.2 million cubic meters
Comments
comments