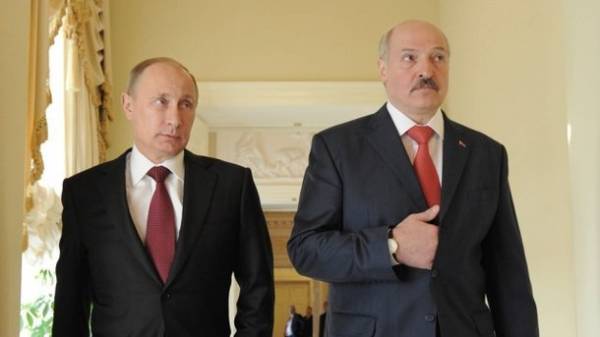 For Russia, Belarus plays a role of a buffer zone with Europe, however, it may be necessary to Putin for aggression against other States, and then it can be annexed. This opinion was expressed in interview to "Observer", Russian-American historian Yuri Felshtinsky.
According to him, Lukashenka is in a very difficult position, as in the case of Putin's aggression, nobody will come to help.
"Supporters he has no – he's a small European usurper, not inferior to anyone power. The opportunity to defend themselves against external aggression from him either. The long history of Europe is also not on his side: Belarus is an independent state never was. Putin leaves Belarus as a buffer between itself and Europe as long as it considers best", said Felshtinsky.
He noted that Russia's grab of Belarus will be even easier than the Crimea.
"The military long ago, he explained that the capture of Belarus is possible with the same ease as the Crimea, and at any time (in contrast to the Crimea, where he had to hurry because of the revolution and Yanukovych's flight). The irony is that, on the one hand, Lukashenko is the only guarantor of the independence of Belarus. If tomorrow something happens with Lukashenka, Russia, Belarus, of course, annexed. On the other hand, the presence of Lukashenko will not eliminate the threat of seizure of Belarus by Russia", – said the historian.
Earlier, Lukashenko spoke against the construction of Russian military base in Belarus. According to him, from a military point of view it is not necessary.
In turn, the MEP Elmar Brok said that if the Russian Federation will continue to encroach on the territorial integrity of Belarus, NATO and the European Union can consider whether to give Russia's response and, if so, what kind.
Comments
comments