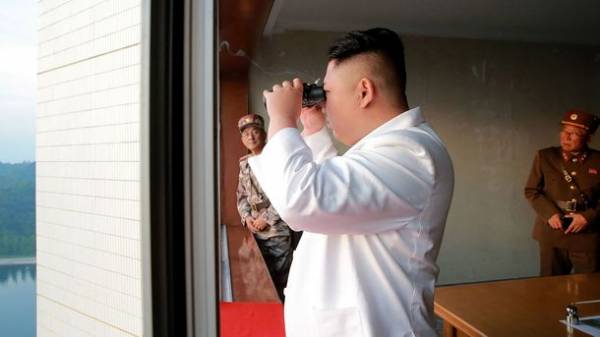 The Chairman of the DPRK Committee for the protection of the world pledged to turn Japan into ashes even before it is done with the United States. An official statement quoted by the official Central news Agency of Korea, reports "Correspondent".
"If Japan really cares about its security, they should abandon the hostile policy against the DPRK and remove from its territory of the American base. It should be remembered that the archipelago can be turned into ashes before US in the case of unforeseen circumstances and if she's going to be hostile towards the DPRK," – said in a statement.
The official reminds Japan that it is an island country and "should not indulge in adventure the face of an invincible and ruthless nuclear state," that is the DPRK.
Irritation of the DPRK called the statement of Japan on its strong Alliance with the United States, which sound each time in response to the recent with an interval of a week testing ballistic and cruise the DPRK.
We will remind, the last test occurred on the morning of 7 June, when North Korea conducted multiple launches of anti-ship cruise missiles.
Comments
comments