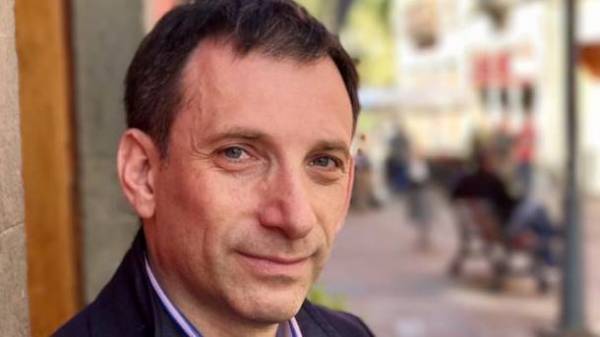 To force Russia to leave Ukrainian soil and to bring the Pro-Russian militants and their leaders can only internal problems, against which the Kremlin is not up to Ukraine. This was written in the column for "Crimea.The realities of" political commentator Vitaly Portnikov.
According to him, Ukraine will be more difficult to oust the invaders from the Crimea, the Donbas.
"Ukraine does not need more war. But in the conditions of Russia, which, in fact, are intended to transform Ukraine into a satellite of the Kremlin, Kiev can not go. Then what to do? To weaken Russia. Because of the international situation and economic position of Russia contribute to this. When in Moscow will be busy with internal problems, the expansion will have to forget. At the same time Russia will leave the Donbass, together with the militants and rocket launchers. Yes, it takes time. Russia is not so easy to expel from the Crimea, as from the Donbass," – said Portnikov.
However, he noted that while Russia has withdrawn from Ukraine, shelling and deaths will continue.
Earlier, the Russian economist, former first Deputy Chairman of the Russian Central Bank Sergei Aleksashenko said that over time, after the war, relations between Ukraine and Russia can recover.
He also explained how Putin started the war in the Donbass. According to him, after the annexation of Crimea the President of Russia insisted that further expansion in the East of Ukraine.
Comments
comments