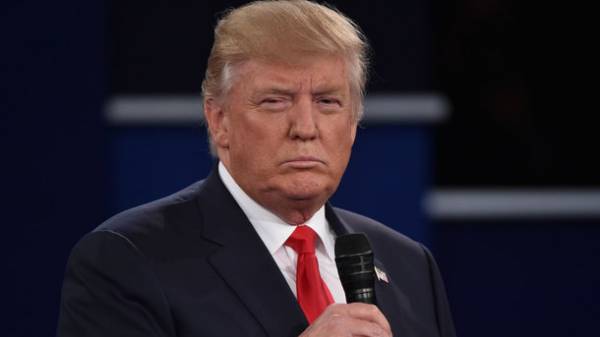 Statements about the relationships of the current US administration with Russia intended to conceal mistakes made by the democratic candidate Hillary Clinton during the election campaign. About this on Twitter said the President of the United States Donald trump.
"Nonsense about Russian relations is just an attempt to hide the many mistakes made during the election campaign of Hillary Clinton," he wrote.
Donald trump also said that the media illegally pass the American special services.
This Russian connection non-sense is merely an attempt to cover-up the many mistakes made in Hillary Clinton's losing campaign.
— Donald J. Trump (@realDonaldTrump) February 15, 2017
"Information illegally provides bad Newspapers "new York times" and "Washington post" the intelligence community (national security Agency and the FBI)" – he wrote.
Information is being illegally given to the failing @nytimes & @washingtonpost by the intelligence community (NSA and FBI?).Just like Russia
— Donald J. Trump (@realDonaldTrump) February 15, 2017
Previously, Donald trump said that in the history with resignation of the assistant to the President for national security Michael Flynn's most disturbing is the leakage of official information from government agencies.
As you know, Michael Flynn resigned from the post of assistant to the President Donald trump on national security.
A message about Flynn's resignation came after, as the Washington Post and the Associated Press Agency (AP) reported that the U.S. justice Department issued a warning to the White house that Flynn put himself in a compromising position because of the contact with the Russian Ambassador to the United States.
Edition of The New York Times reported that the team members of US President Donald trump, who took part in the election campaign repeatedly contacted by the Russian security services.
Comments
comments