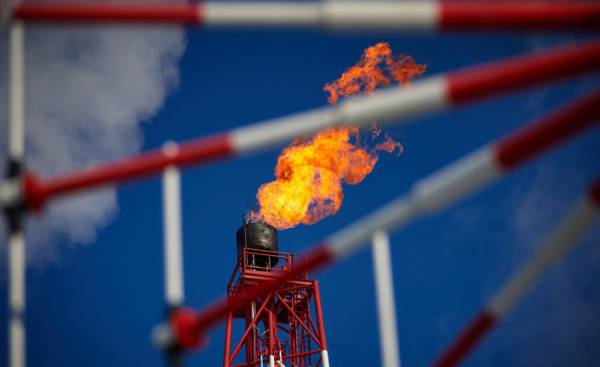 Singapore — oil Prices slumped to 4-week highs on Wednesday morning due to a gradual restoration of balance in the world market, and also due to stop production at the Buzzard field in the British sector of the North sea.
By 9.30 MSK futures on Brent crude rose by 0.63 percent to 54,51 dollars per barrel.
Futures on American WTI by this time was trading at 51.37 per barrel, by 0.67 per cent higher than the previous close.
On the side of the oil — stop the oil production at the Buzzard field, which is about 180,000 barrels per day. Buzzard is the largest supplier of crude oil Forties — one of the varieties that form the basis of the Brent basket.
According to traders, support to quotations was rendered also the gradual rebalancing in the global market due to production cuts OPEC+.
The organization of the largest oil exporters OPEC and eleven not included in the cartel States, including Russia, in December 2016, have agreed to reduce production in the first half of a total of 1.8 million barrels per day.
OPEC sends most of its crude oil for export by tanker, so the data tracking system for the courts can be a good indicator of market conditions. Tanker delivery oil declined by nearly 17 percent this year, showed data of the analytical company Vortexa.
Among other factors that contributed to the rise of the market, — reduction of stocks of raw materials in the United States.
Oil stocks decreased by 1.8 million barrels to 533,7 million in the week ended March 31, while analysts predicted a decline of 435 million barrels, the American petroleum Institute (API) on Tuesday.
Comments
comments