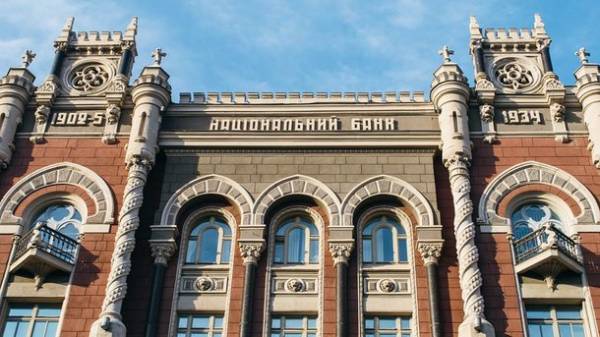 The national Bank of Ukraine (NBU) has pledged to the International monetary Fund (IMF) to provide effective corporate governance in banks.
"Until the end of March 2017, the NBU will submit to the Verkhovna Rada a draft law to overcome the legislative gaps identified in the assessment (the regulatory and Supervisory framework for prudential risk management practices in accordance with the recommendations of the Basel Committee to improve corporate governance in the Bank – Ed.). It is expected that Parliament will approve the new law before the end of June", – stated in the Memorandum between Ukraine and the IMF.
The NBU promises to accept the updated or new resolutions that will reflect the results of the evaluation not later than the end of December 2017.
"NBU with external support until the end of September of 2017 will take the position of the minimum organizational and functional conditions for the effective risk management system in banks; and until the end of April 2018 will complete its assessment of the collective compliance of the Board and qualifications of senior management of the 10 largest banks and, where possible, will provide instructions to banks to remedy the situation within 90 days," says the Memorandum.
Until the end of July 2018, a similar assessment will be completed for the next 10 largest banks. Other banks will now be evaluated before the end of April 2019 in accordance with the calendar agreed with the IMF until the end of September 2017.
As reported, on April 3, the Board of Directors of the IMF completed the third review of the economic program of Ukraine in the framework of the extended financing facility (EFF) that allows you to give Ukraine about 1 billion dollars. The money has started to arrive at the NBU.
The decision to allocate the tranche was made after further examination by the IMF of a possible impact of the trade embargo on the Ukrainian economy and update the macroeconomic forecasts of the NBU and the Ministry of Finance. The IMF came to the conclusion that the situation will be a moderate impact on economic growth and the balance of payments and will not pose a threat to the implementation of the inflation target of the NBU.
While the IMF asked Ukraine to stop reforms. In particular, according to the IMF, Ukraine can no longer postpone the large-scale pension reform.
Comments
comments