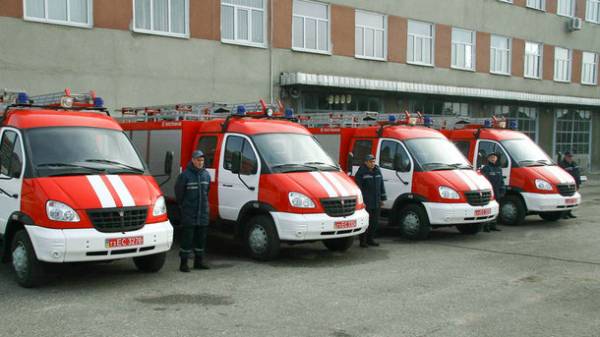 The state service of Ukraine for emergency situations (SSES) intends to purchase 130 fire and rescue vehicles for the expected amount of 600,84 million UAH (including VAT).
This was reported in the system of electronic public procurement ProZorro.
Until April 18 accepted participants announced on March 17 open trades. The auction is scheduled for may 24.
The size of the minimum step of reduction of price — 6 million UAH.
Delivery date to 20 may 2018.
According to the schedule of supply of the first 65 cars needs to be delivered before 30 November of the current year (but not later than five months and 20 days from the date of the prepayment), another 26 cars — up to December 25. Then assumed four stages of delivery (13 units, 7 units, 7 units and 12 units) for 5 months, and 20 calendar days from the date of prepayment.
A Deposit of 50% must be made within 10 working days after signing the contract, then another 20% — in August 10% in September and 5% in October and November 2017, and in December must be made the final payment.
Comments
comments