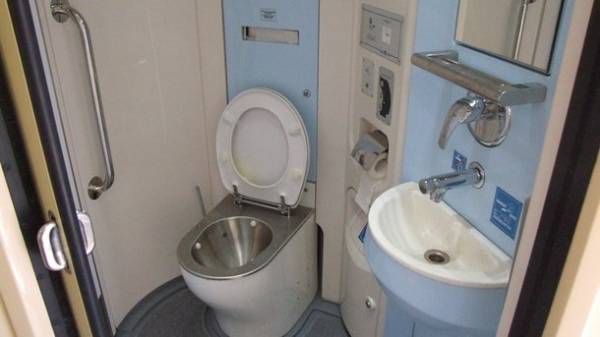 Branch "Center of support of the production of" PAO "Ukrainian Railways" on March 30 announced a tender for spare parts of passenger cars on the expected amount 269,85 million. This was reported in the "Prozora" reports "Nashi Groshi".
Planned to order 250 sets of toilets at 1.08 mln UAH with organic systems of the Ukrainian production.
In dollar terms the cost of one toilet is around 40 thousand dollars. For the same amount you can buy an apartment in Kiev, two-storey house in the Kiev region and the Toyota Camry Premium.
Bidders must offer toilets that have a "positive experience of operating the system for at least three years on the Railways of Ukraine".
We will remind, railwaymen in February announced two tenders for 125,36 million UAH for the purchase of 138 toilet sets at expected price 908,4 thousand UAH per share. Then one of the potential bidders said that the price quoted is a repetition of the expected price from the auction of 2016.
"Unfortunately, we as a potential participant does not have the ability to supply components at prices in 2016, which to date do not reflect the full cost of production – in connection with rise in price of materials (imported), inflation for 2016, and increase the minimum wage in two, and proposes to adjust the expected cost in 2017 increase by 10%", – stated in the statement.
The railroad then replied, "to see the expected value of the procurement must provide a certificate of a competent public authority with confirmation of the level of average prices for the products".
Comments
comments