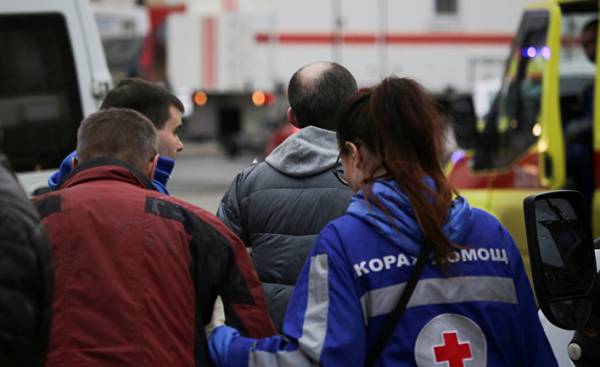 1999, apartment bombings in Moscow and Volgodonsk. An attempt to blow up the building in Ryazan. Agenda: to elect Putin as President of Russia. The bombings, the war in Chechnya, to soak in the toilet. Elected Putin.
In 2017, the explosion in the subway in St. Petersburg. The wrong agenda: corruption, irremovable power, illegal 3, 4, 5, 6, 7 term of Putin, the suppression of the protests, the annexation of Crimea and war with Ukraine, war in Syria, war crimes, sanctions, the inability to remove the sanctions, the economic crisis, mass protests across the country. It is necessary to change the agenda. True agenda: to re-elect Putin for President of Russia in the N-th time, contrary to the Constitution. The explosions in the subway, the victim, the "fight against terrorism", perhaps a new war, kill in the toilet.
Putin is very difficult to pull out from his office in the Kremlin, together with the nuclear button. But it needs to be done.
Putin and his gang have a reputation, and this reputation can't be applied the principle of the presumption of innocence in relation to them. Today's explosions in the subway in Saint Petersburg is not a terrorist act, and is a special operation of the FSB and Putin, until proven otherwise.
And now it's time to take to the streets. Otherwise Putin will continue to blow us away, as it was in 1999.
And three years ago, two years ago, I predicted that he would "bomb Voronezh"?
We know the methods and techniques gebuhi. Today's tragedy as the tragedy of 1999, is just another phase in another RAID on another of Putin's inauguration. I repeat: until proven otherwise.
They will go even on a lot very, very much. If necessary, they would bomb Voronezh and declared martial law throughout the country, cancelling any election or anyone at all.
They just will not go away. And the penultimate battle will be very bloody. And the last battle even more bloody.
If now, right now, on the streets of Russian cities will come to a million people.
Because Putin will continue to blow us away, as it was in 1999.
Comments
comments