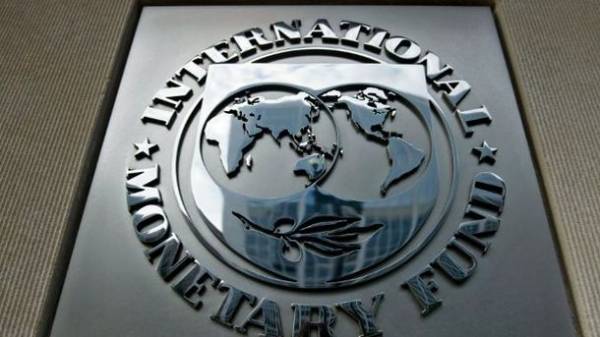 The next tranche of the International monetary Fund (IMF) in the amount of $ 1.9 billion of Ukraine expects to receive in may of this year. But you need to meet six important conditions, report "Ukrainian news".
This so-called "structural beacons". All of these conditions 11 conditions, but may need to perform six.
In particular, until the end of April to be taken at the legislative level the concept of pension reform, to adopt a new body to replace the tax police. And until the end of may to approve the law on market of agricultural land, the newspaper reports.
Also, according to the Agency, the coming debt restructuring of the nationalized PrivatBank.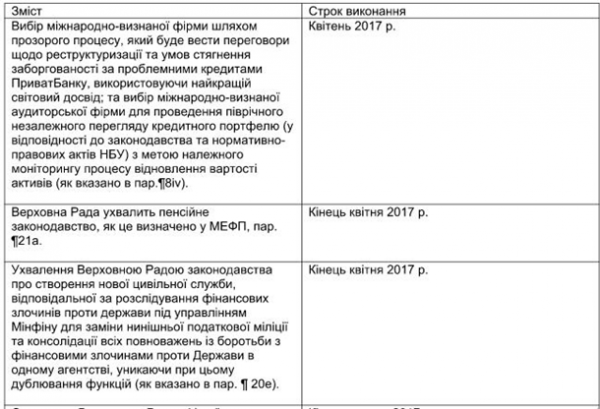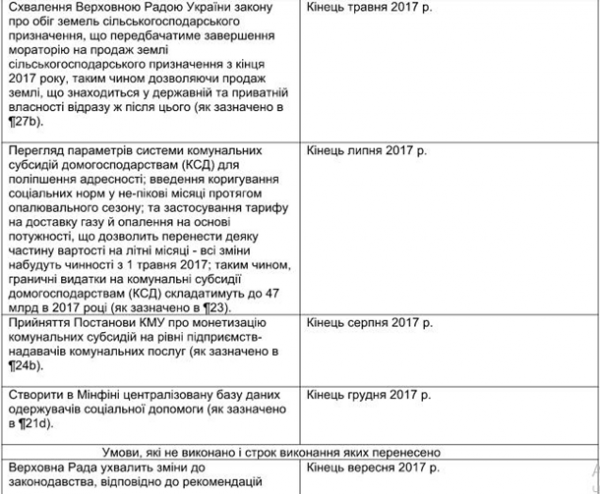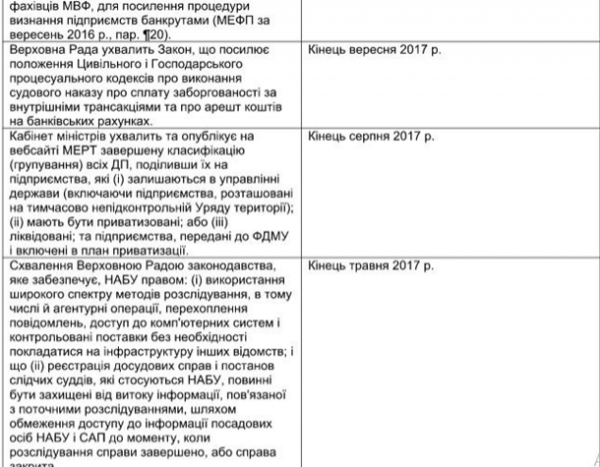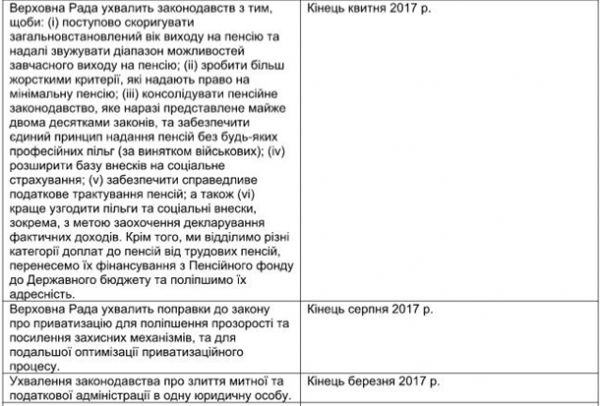 By summer the authorities also need to work on strengthening the system of targeted subsidies, the fall – solve the problem of monetization.
Official text of the updated Memorandum of cooperation between Ukraine and the IMF have not yet been published. First, the document manifests the Fund, after which the text will be officially translated into Ukrainian language.
As is known, Ukraine and the IMF in March 2015 signed a Memorandum of economic and financial policies which the country should undertake in the framework of the extended Fund (EFF). The entire program provided Ukraine with about $ 17 billion of which have already been allocated 7,7 billion dollars. So, in September 2016 after a delay of a year, the IMF approved the granting Ukraine the third tranche in the amount of one billion dollars.
Yesterday, April 3, the Board of Directors of the IMF completed the third review of the economic program of Ukraine in the framework of the extended financing facility (EFF) that allows you to give Ukraine about 1 billion dollars.
The decision to allocate the tranche was made after further examination by the IMF of a possible impact of the trade embargo on the Ukrainian economy and update the macroeconomic forecasts of the NBU and the Ministry of Finance. The IMF came to the conclusion that the situation will be a moderate impact on economic growth and the balance of payments and will not pose a threat to the implementation of the inflation target of the NBU.
While the IMF asked Ukraine to stop reforms. In particular, according to the IMF, Ukraine can no longer postpone the large-scale pension reform, including raising the effective retirement age.
Commenting on this statement of the IMF on the need to increase effective retirement age, the Minister of Finance of Ukraine Alexander danyluk has already explained that we are talking about the greater fairness of the pension system.
"We set the right setting – experience. Without this we can not raise the level of pensions for the Ukrainians and to guarantee them through 3 – 4 years", – said the head of the Ministry of Finance.
Comments
comments