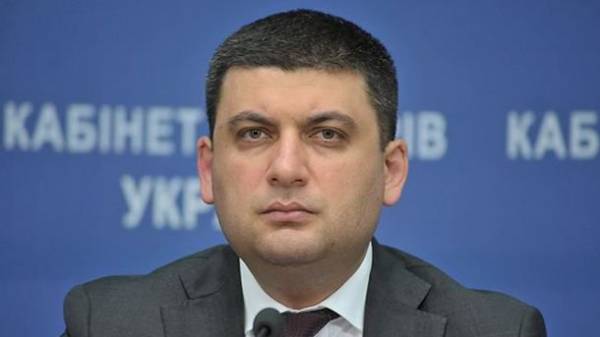 Prime Minister of Ukraine Volodymyr Groysman called on the National Commission carrying out regulation in the sphere of energy and utilities (NKREKU) to reconsider the decision on the fees for gas supplies.
The press service of the Cabinet of Ministers said that the Prime Minister signed and sent this petition to the leadership of the national Commission.
"Please reconsider, NTRAK to prevent the growth of the total cost of gas for individual categories of consumers. On the measures taken kindly requested to inform the Cabinet of Ministers", – the statement says the head of the government.
The report notes that in his appeal, Groysman reminded that according to the analysts, the decision on the introduction of a license fee can result in an increase in payments for gas for different categories of consumers from 1.3 to 3 times, which is unacceptable, because it will touch several million households.
"The government believes that any decisions to streamline the payment for the supply of gas in accordance with the law, should not lead to an increase in monthly fees subscribers", – reads the statement of the Prime Minister.
Comments
comments