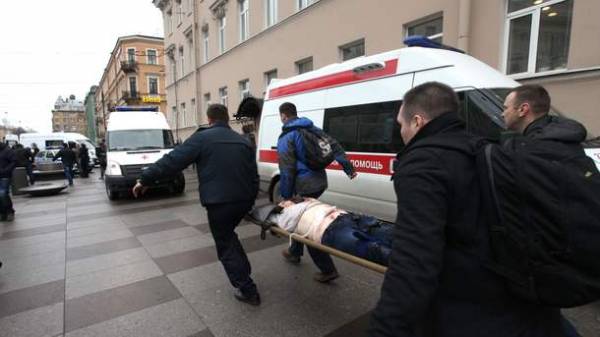 The victims of the explosion in the subway of St. Petersburg helped each other and were prepared for the worst development of the situation, told TASS an eyewitness of the incident.
"In the car all have already been configured to the death, so to speak. After the explosion everyone expected consequences, and then we were taken, and people began to help each other, withdrawn other, most of them were covered in blood," – said the Agency interlocutor.
Another witness said that the evacuation they waited a few minutes. "The dead were seen 3-4 person minimum, emergency services arrived in 5-7 minutes," he said.
According to media reports, the victims of explosions began 10 people. Another 20 were injured.
Now there are more than 80 rescuers. Arrived firemen and physicians.
In fact PE initiated initial investigations.
Russian President Vladimir Putin said it is too early to talk about the causes of the explosion in the subway of St. Petersburg. He noted that all options are considered — household and criminal, including terrorist nature.
Comments
comments