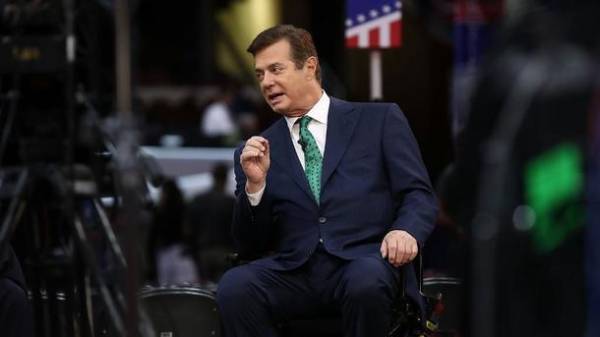 In 2016, the former head of the election headquarters of Donald trump by Paul Manafort offered close to the Kremlin, the Russian oligarch Oleg Deripaska consultations about the presidential campaign in the United States. About this reports Deutsche Welle.
According to the newspaper, this conversation happened less than two weeks before Donald trump became the official candidate.
"If it requires a private consultation, we can arrange that", – quotes the edition of the electronic correspondence of Manafort and mediator between him and Deripaska, dated July 7, 2016.
SEE ALSO
Manafort testified in the U.S. Senate in the case of Russia
It is noted that this letter was one of "tens of thousands of documents" that were handed over to the special Prosecutor Robert Mueller to investigate the possible intervention of Russia in the U.S. presidential election.
Representatives Mueller declined to comment on this information. In turn, the press Secretary of Manafort Jason Maloney stated that no consultations were. According to him, these emails were an attempt by Manafort to collect "unpaid debts". Also clarifies that while there is no evidence whether there had been such consultation.
Comments
comments