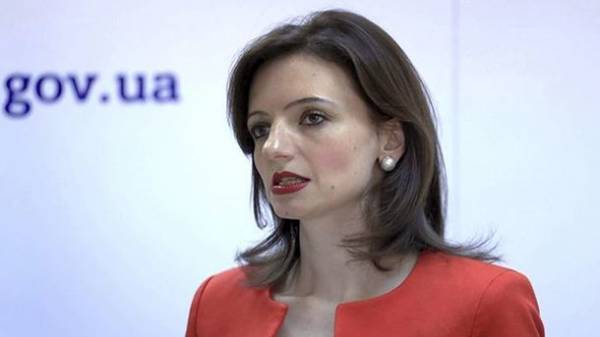 The Ministry of foreign Affairs of Ukraine informed that from Thursday, March 16, foreign partners provide clarifications on the decision of the Council to stop the movement of goods across the line of contact in Donbas.
"We have already started to explain and communicate to our partners our position: the decision of the Council, which was promulgated by the presidential decree, which we entered," – said at a briefing on Friday in Kiev, the speaker of the foreign Ministry of Ukraine Marian Betz, adding that the information can be relayed from March 16.
She noted that these measures were taken solely to protect the national interests of Ukraine and this move is temporary, until the restoration of Ukraine's control over the enterprises and to initiate the implementation by Russia of the Minsk agreements.
We will remind, on March 15 of the NSDC of Ukraine adopted a decision on temporary complete cessation of freight traffic from the uncontrolled territories of Donetsk and Lugansk regions, but it is not for humanitarian goods and crossing the demarcation line people.
"We say: bring back the Ukrainian enterprise owners regardless of whether the state is a form of ownership or not… Provide the first and second paragraphs of the Minsk agreements – the ceasefire and the withdrawal of heavy weaponry and artillery, and we remove the restrictive measures on the movement of goods through the line of collision" – commented the decision of the President of Petro Poroshenko.
Comments
comments