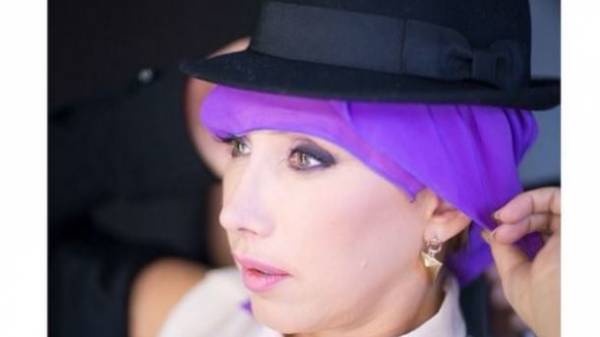 Russian actress and comedian Helen Sparrow was not allowed to Ukraine when she arrived at the performance for her play. About it she wrote in Instagram.
"In Kiev is not allowed, the play is disrupted," wrote Sparrow.
As it became known to the "observer" from its source, the border guards detained the actress at the airport "Borispol" on 2 April. In Kiev was held the premiere of her play, but the actors had alternate playing her role.
"Was a complete improvisation. The actors take turns playing the role of Sparrow, was always forgetting the words. Part of the audience left the hall directly into the first act, but most of them were satisfied with the performance and after the performance applauded the performers a standing ovation," – said the source.
According to the actor Oskar Kuchera in Facebook, who also flew with the Sparrow in Kiev, his entry was not allowed, however in the evening he was still on stage.
In turn, the head of the Council of civil safety mark Gordiyenko also confirmed that the actress was not allowed to Kiev.
"Our border guards in Kiev was not allowed to Ukraine Elena Sparrow .At first she was faking and said that in the Crimea she never spoke , then started to threaten our children that I would sue them for the lost money. The Council public safety confirmed our guards that we have all the data on the Sparrow and we also dishes", – he wrote.
We will remind, on 22 March, the security Service of Ukraine forbade entrance on the territory of Ukraine the citizen of the Russian Federation Yulia Samoilova, who was elected representative of Russia at song competition "Eurovision".
Comments
comments