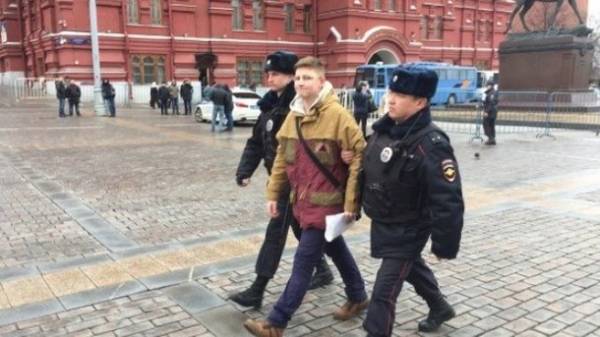 The Moscow authorities were notified of the holding of shares in the capital of Russia, but the police made some arrests of activists. About this informed the TV channel "112 Ukraine" the Russian lawyer Oleg Eliseev.
According to him, the action was legitimate, however, after the detention of people, human rights activists intend to investigate the legality of these actions.
"On the red (square – ed.) we now have taking place some detention, the legality of these actions of police officers we have at the moment will check they are legal or illegal, because, according to our information, were notified (government of Moscow – ed.) that today will be action. The campaign was conducted in the form of a procession, respectively, all legally, the authorities were duly notified," he said.
The lawyer added that Russian law only requires a notice of intent to hold a meeting, agree this is not necessary.
As previously reported, in Moscow began the detention of the participants of the protest action, which was agreed with the authorities. The police have established barricades in red square, to prepare for popular protests.
Comments
comments