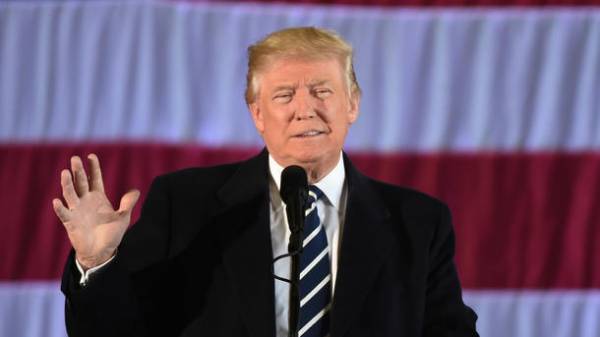 Analyst of the Institute of world politics Nicholas Beleskov believes that the President of the United States Donald trump is still no strategy on the Ukrainian direction, according to "Obozrevatel".
"He has no strategy for Ukraine. He basically still has no international strategy. This is partly due to the fact that even trump didn't believe in their victory. He had not prepared the interim administration, which was supposed to begin in the fall to enter in. This explains the lack of preparation. Hillary Clinton's all it was. She formed a strategy all figured out," said Beleskov.
According to him, the situation is not much better than at the time of the inauguration.
"What kind of foreign policy strategy can say, if a number of key positions in the State Department and the Ministry of defence still vacant?" noted americanist.
In addition, according to him, Ukraine will remain on the periphery of the international priorities of the United States.
"For the administration of the President of the United States Donald trump's international priorities is the Asia-Pacific region and the middle East. Ukraine is on the periphery. We will pay attention only in case of drastic escalation. In fact, it was under President Barack Obama," said Beleskov.
According to him, Ukraine priority – the current level of support from the US and maximum the presence of States in the region.
"We while cannot. For example, the formal status of a US ally is out of question", – concluded the americanist.
Comments
comments