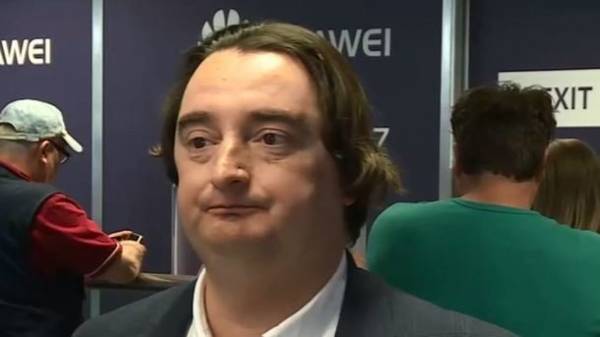 Chief editor of the Internet newspaper "Страна.UA" Igor Guzhva said that he supported the conversation with the person on the tape shown the GPU, "solely out of professional interest". He reported about it on air of TV channel "112 Ukraine".
"It's cut off here is my response to the invitation of this man Anton Filipkowski when he asked me to threaten these materials Lyashko. I think my answer is even in the material which Lutsenko was released. I told him that this is unacceptable, because it is a direct path to the extortion charges. I told him and then refused. As for the rest, even at this cut the tape, this person offers to take money for something that I did not write anything bad about the "Radical party", then emerged the theme of 20 thousand dollars for the removal of material about Linko, 100 thousand dollars on behalf of the Radical party, he offered me for the fact that until the end of the year nothing bad to write about their political power. I in the end, all these proposals were refused. I kept the conversation exclusively from professional interest to understand what amount is offered on this "black market PR". I think this conversation has gone," said Guzhva.
According to Guzhva, he refused all suggestions made by the man on the tape, and realized that this is all a provocation.
We will remind, the chief editor of the online edition Igor Guzhva out of lukianivka remand prison to freedom on Tuesday, June 27.
June 26 for editor-in-chief the Internet-editions "Strenia" of the Igor Guzhva, who was in the detention center, posted bail in the amount of 544 thousand UAH.
Earlier in Prosecutor's office of Kiev declared its intention to apply for the arrest of the head of the Internet edition "Strenia" with the possibility of bail in the sum more than 3 million UAH.
On Thursday evening, June 22, in Kiev, was detained the chief editor of the Internet publication "Strenia" Igor Guzhva. As reported by the Prosecutor General of Ukraine Yuriy Lutsenko, Guzhva demanded and received 10 thousand dollars. for the deployment of compromising materials on the current policy. The attorney General, at the disposal of investigators have video and photo evidence of the offense.
On Friday morning, June 23, MP from the faction of the Radical party of Ukraine Dmitry Linko confirmed that editor-in-chief "Strenia" Guzhva demanded money from him.
On the same day, the press service of the Kiev Prosecutor's office reported that head of the Internet edition "Strenia" Guzhva and his intermediary was detained on suspicion of committing a crime under part 3 of article 189 of the Criminal code of Ukraine (extortion in large amounts).
In turn, the Guzhva said that against him "sew" rigged the case and it is alleged he was trying to provoke to get the money, from which, as he said, refused.
Comments
comments