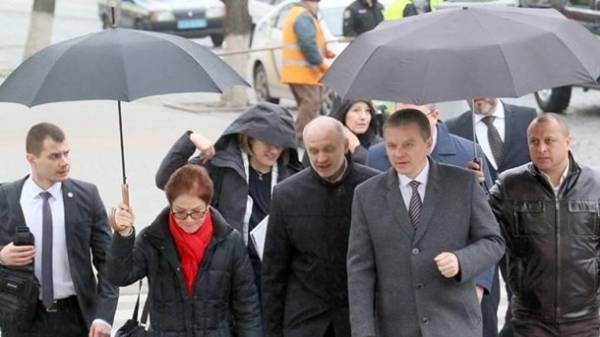 On the Internet actively discussing the photo of the mayor of Vinnitsa Sergey Morgunov and U.S. Ambassador to Ukraine Maria Jovanovic.
March 30, the us diplomat visited the winery, arrived in town on a normal train, but with the guards. She then moved to an old excursion tram to get to city hall.
But public attention was attracted by the walking Jovanovic and Morgunova on the winery in bad weather. The U.S. Ambassador she was holding an umbrella over his head, while the mayor of Vinnitsa umbrella over the head bore a "specially trained" security guard.
The publication of this picture caused a lot of negative and ironic comments from users of the social network.
Comments
comments