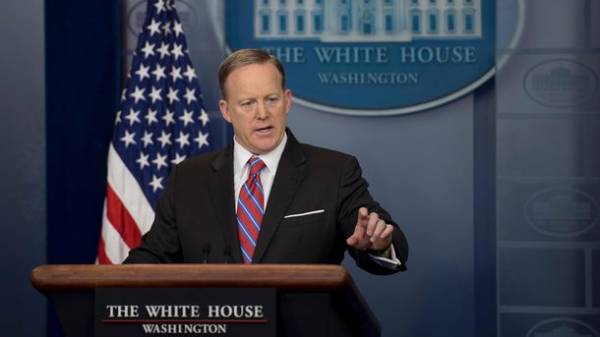 White house officials invited members of the intelligence Committee from the Democratic and Republican parties in order to report new data relevant to the investigation about the alleged Russian interference in presidential elections in the United States, the TV channel "112 Ukraine" with reference to Reuters.
"It was reported, it became known about some of the materials, and we would like to ensure that the people involved in the investigation, is the information," said White house spokesman Sean Spicer.
According to him, the data in question was shown during a secret meeting.
Recall that in the Senate began hearings on the case of Russian interference in presidential elections. In January, American intelligence agencies have declassified and released a joint report on the RF interference in the election campaign in the United States. American intelligence officers came to the agreement that the Russian top leadership, including President Putin, personally involved in the campaign of illegal influence on the course of U.S. presidential elections, with the aim to harm the chances of Hillary Clinton to be elected President.
Comments
comments