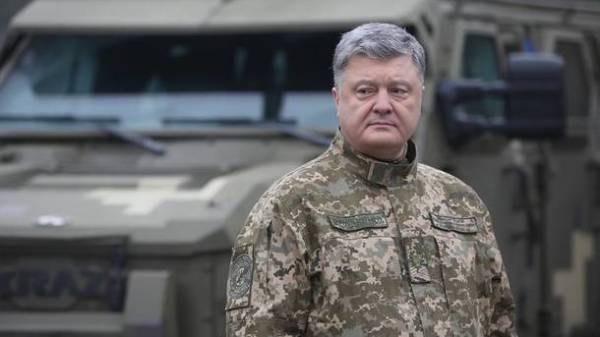 The President of Ukraine Petro Poroshenko has criticized the decision to sentence Pavlograd gorraysuda General Viktor Nazarov to seven years in prison because of the collapse of Il-76.
"I can not remain silent after the verdict of one of the civil courts, which condemned the military generals to prison for seven years," he wrote on his page in Facebook.
According to the head of the state, to assess the actions of commanders in a combat situation needs military experts.
"I understand the grief of the families. But truly guilty of the death of our heroes is the enemy who treacherously invaded our land," he added.
Poroshenko said that over the past three years in Ukraine there was "a new generation of enterprising, daring and sometimes desperate commanders who protect our Ukraine".
"To hobble their judgments would be foolish from the standpoint of ensuring the defense capability and security," – said the President.
In this regard, the President plans to propose to restore special military courts in accordance with existing international practices.
"To assess the actions of commanders in a combat situation needs military experts, military experts and military judges, not civilians. At least now, while there is this terrible insidious hybrid war", – said the head of state.
"Justice should certainly be achieved in court, but the decision of the military courts will not be questioned by our soldiers", – summed Poroshenko.
As reported, on March 27, Pavlogradskiy garrison sentenced General Victor Nazarov to 7 years in prison in connection with the crash of the transport plane Il-76 in the Donbass in 2014. He was convicted of negligent attitude to military service in a combat situation.
Comments
comments