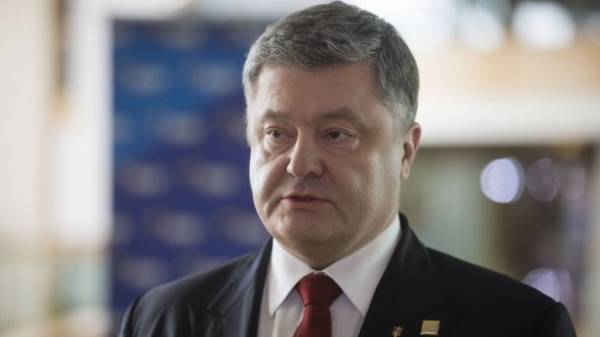 The President of Ukraine Petro Poroshenko emphasizes that during meetings at the summit of the European people's party (EPP) side assured early solution of the questions of introduction of a visa-free regime with the EU for Ukrainian ratification of the Association Agreement between Ukraine and the EU of macro-financial assistance.
"The head of state noted that Ukraine is one of the most important issues for Europe and this is evident from the speeches of many leaders. In particular, the Federal Chancellor of Germany Angela Merkel drew the attention of the whole party to the importance of Ukraine for Europe", – the press-service of the President of Ukraine on the results of the EPP summit and his bilateral meetings.
Poroshenko said that during meetings in the framework of the EPP summit discussed three key Ukraine question: the consideration of the European Parliament the issue of introducing a visa-free regime for Ukrainians, the completion of the ratification of the Association Agreement EU-Ukraine and grant Ukraine macro-financial assistance. He noted that all interlocutors assured that these issues will be resolved in the near future.
Comments
comments