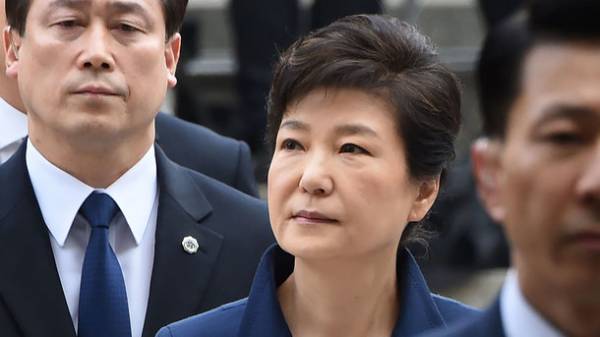 Former South Korean President Park Geun-Hye, arrested on charges of abuse of power and bribery is contained in a single cell of temporary detention center. Reported by the Associated Press.
It is noted that, unlike other prisoners, the former South Korean leader has a separate shower and toilet. Typically, the area of a single prison cell does not exceed of 6.56 per square meter. However, according to Reuters, it is possible that Luggage Park Geun-Hye a little larger.
We will remind, on March 30, the South Korean authorities arrested a former President on the case of corruption. It is assumed that in prison she will spend a few months, while continuing litigation.
Park Geun-Hye was ousted on March 10. The reason for the scandal was a fortune teller and a close friend of President Choi sung-SIL. She is accused of pressure on dozens of major firms with the purpose of transfer of their money in two non-profit Foundation. In case of figures, the sum of 77.4 billion won ($65.6 million).
Comments
comments