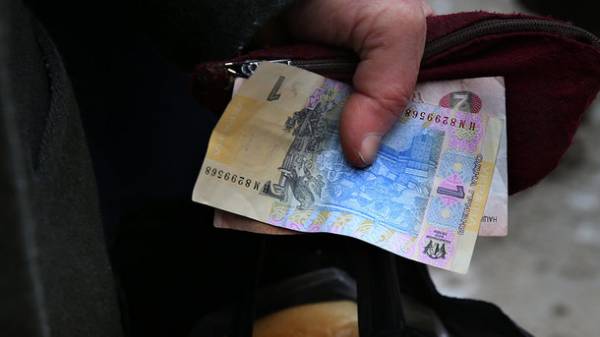 In Ukraine to date, 60% of the population live below the poverty line. This was announced by permanent representative of the United Nations development programme in Ukraine Neal Walker.
"As for Ukraine, we are talking about 1.7 million internally displaced, 2.8 million people with disabilities, and that 60% of the population are below the poverty line," he said.
At the Ukrainian Institute of demography clarify: it is, in particular, is that the national income per citizen has dropped in 25 years from 1990 to 2015 it has fallen by 31.9%.
We will remind, according to the UN, in developed countries, 300 million people live below the poverty line.
Earlier, one of the largest Swiss financial conglomerate Credit Suisse calculated that blagostostoyanie Ukrainians from mid-2015 to mid-2016 decreased by 19%. So, Ukraine together with Russia (-15%) and Argentina (minus 27%) entered the top three of the rating on the growth of household wealth — the wealth of the inhabitants of these three countries, in percentage terms, declined the most.
Comments
comments