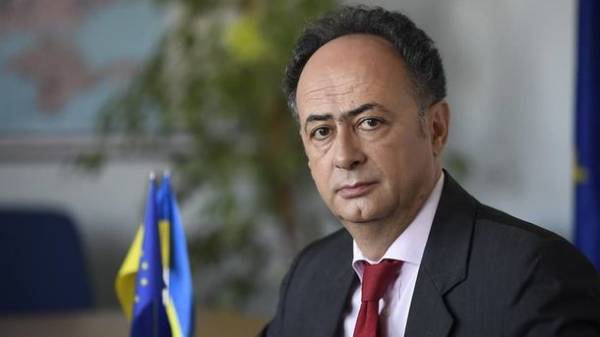 Ukraine has all opportunities to become a modern state, but few people turn the country into the ATM, and the EU share experience on how to fight corruption. This was told during a speech to students at the Lviv national University. Franc, the European Union Ambassador to Ukraine Hugues Mingarelli, reports "Your city".
He noted that potential investors bigger problem in Ukraine is not a war, and corruption.
"Some people turn your fantasy world into the ATM. This is largely due to corruption. Therefore, we dedicate much of our time, energy and resources, sharing our experience with your power to overcome corruption," said Mingarelli said that Ukraine has all opportunities to become a modern state with efficient market economy.
He also called the main obstacles for the development of the country.
"But you have a few obstacles: first of all, a difficult neighbor to the East. As a consequence, you have a war, which has a huge negative impact on society and the economy. Therefore, the primary goal of the EU to help you protect the independence, sovereignty and territorial integrity", – added the EU Ambassador.
As reported, the word of the year in Ukraine in 2016 was "corruption". Two other words-discoveries of 2016 called the words "offshore" and "e-Declaration" that "are also components of a broader semantic field of corruption."
Comments
comments