March 27, 2017, the company "Samgas", a leading manufacturer of equipment for measurement and gas metering, produced three million gas meter for household use. First million made by the company in the period from 1995 to 2008, the second from 2008 to 2013, and the third million from 2013 to 2017. Less than four years for the Ukrainian enterprise "Samgas" to release another million gas meters.
The company "Samgas", with strength of up to 100 employees, able to fully meet the demand of domestic consumers in a modern and reliable devices of commercial accounting of natural gas consumption – production capacities allow to produce up to 1 million devices with a mechanical summing device per year.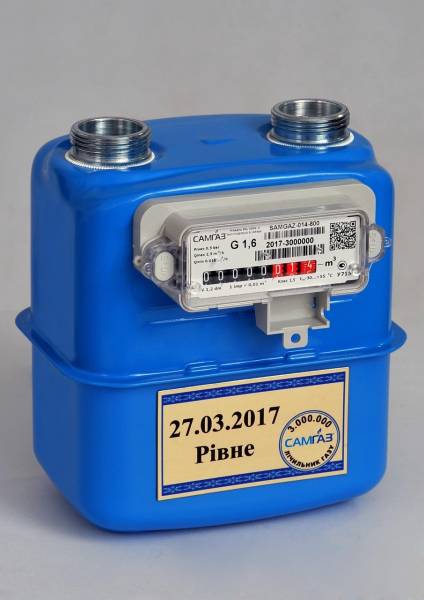 Trust the gas meter "Samgas" deserved thanks to the undeniable advantage on most indicators and technical characteristics that are important to both suppliers and consumers of natural gas. The company competes in the Ukrainian market with major domestic and foreign manufacturers.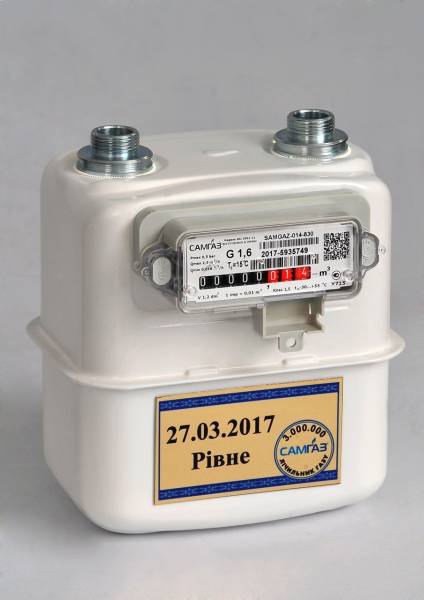 Andrei Markov, the founder of "Samgas": "Over the years of our existence we repeatedly modernized designs produced devices, a list of our products had expanded from 3 to 200 positions. To Assembly production added production capacity for the production of components. I want to note that we appreciate the support of partners, vendors and distributors in our country and abroad".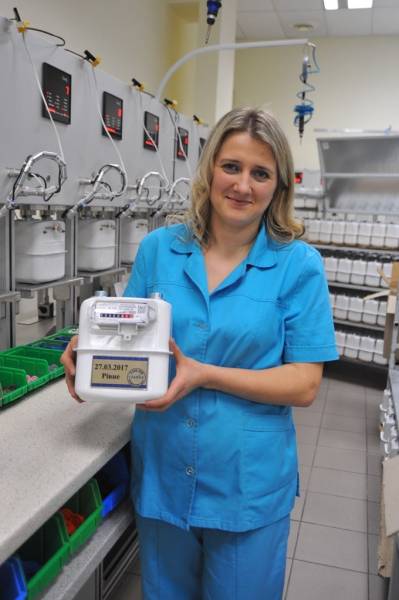 Igor Bigun, Director of the company "Samgas": "the anniversary of the enterprise we have taken another significant step. Improving technologies, accumulating all the best from the world experience, replacement of obsolete equipment, testing of proposed changes in the design of the counter, a comprehensive program aimed at establishing systems of sustainable support responsibility for product quality and environmental safety, creation of comfortable conditions for work and rest of staff – core areas of our work. We hope that work can help to restore the prestige of the Ukrainian industry and consumer confidence in products manufactured in the country."
***
Additional information: the company "Samgas" is a leading Ukrainian manufacturer of equipment for measuring and recording gas. The main products of the company – domestic and industrial gas meters TM "Samgas". Over the years, "Samgas" was fabricated, installed and successfully operated about 3 million gas meters.
http://samgas.com.ua/
Comments
comments