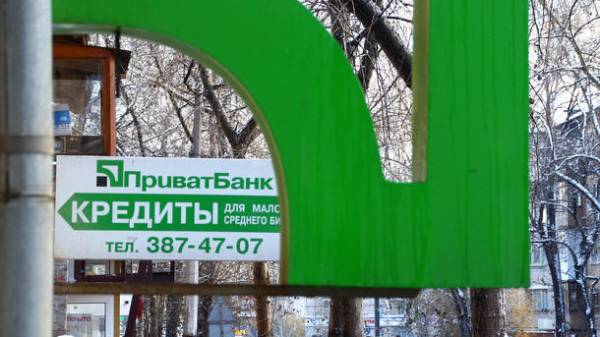 The Prosecutor General's office of Ukraine suspects that the former leadership of PrivatBank in the period of refinancing, the NBU issued loans linked to companies on unfavorable terms for the Bank that led to the debt to financial institution amounting to more than 372,780 million. This is evidenced by the ruling of the Pechersk district court of Kyiv on April 5, write "Nashi Groshi".
According to the investigation, PrivatBank has concluded contracts with OOO NP "Okeanmash", "Talon", LLC "LT Group", OOO "AGENTSTVO Novyi Mir", LLC "Frilayn", "Zernopostavka-M", LLC "Candella" LLC "BPA", JSC "ELARA", LLC "Municipal service buildings." The subject of agreement is provision by the companies in a pledge of corporate rights. In the enforcement of obligations to PrivatBank is LLC "Privation". Under the terms of the contract if obligations are not met, the Bank must obtain collateral.
For all loans as collateral has been granted shares of corporate rights in related companies. No share did not exceed 25%. The majority of loans were granted on conditions of repayment and interest at maturity at an interest rate of 9% per annum at an average cost of resources 17%.
In the property "Privation" there were 415 properties, none of which acts as a collateral property in the loan agreements.
According to the investigation, former officials of the CB "PrivatBank" "Privation", knowing about a ban of carrying out active transactions with related persons of the banks, in the period of the grant tranches of refinancing from the NBU issued loans for unfavorable for the Bank, economic conditions and collateral as collateral, "Privatopia". And thus squandered funds in especially large sizes.
The court granted the request of investigators of the General Prosecutor's office are investigating the criminal proceedings and seized all 415 of real estate, among which land, premises, building, shops, and the like.
The founders of "Privation" are close to the businessman Igor Kolomoysky firms with whom PrivatBank signed an agreement, the beneficiary is listed as a resident of the Dnieper Peter Klimenko. Before PrivatBank passed into state property, it was owned by Igor Kolomoisky and Gennady Bogolyubov.
Comments
comments