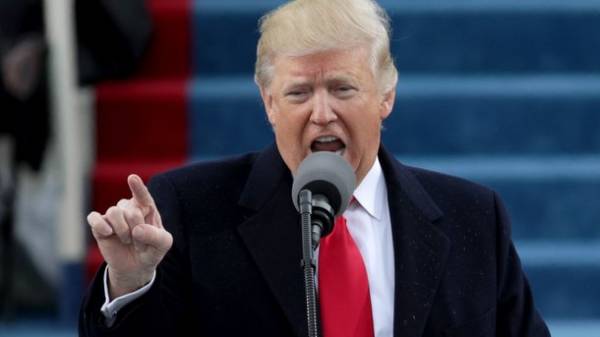 The President of the United States, Donald trump intends to sign a new decree that will revise the provisions of the plan Barack Obama's "Clean energy" and remove the current ban on development of new deposits of coal, said on Tuesday the channel "Fox news" with reference to the head of the Agency for environmental protection (EPA) USA Scott Pruitt.
According to Pruitt, the President "will take a course simultaneously creating jobs and protecting the environment".
"There will be jobs in the oil and gas sector. For too long, for several years, some industry sectors, certain sectors of the economy were under the scrutiny of EPA. This will no longer be", – he said in an interview.
As expected, apart from the fact that the President will reconsider the plan for "Clean energy", introduced by his predecessor Barack Obama, Donald trump will also lift the moratorium on the development of new deposits of coal. Obama imposed the ban in 2016. Trump spoke out strongly about the moratorium and stated that Obama launched a war against coal, which resulted in the loss of jobs and threat to the future of American miners.
The channel said that the US administration has not yet come to a consensus regarding the US withdrawal from the Paris climate agreement ratified by Washington in September 2016.
Plan "Clean energy" provides a reduction in power generation by using coal and transition to a permanent use of renewable sources of energy. It was designed to ensure that the amount of carbon emissions in the US fell by a third.
Trump has repeatedly criticized the plan.
Comments
comments