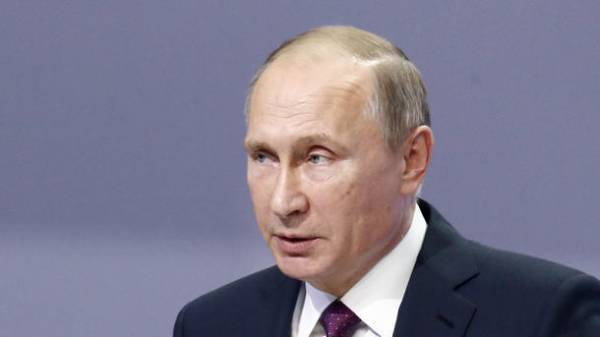 Russian President Vladimir Putin signed a law allowing courts to limit the possibility of media broadcast of the courtroom. The corresponding document was published on the official portal of legal information.
In particular, amendments to the Criminal procedure code of the Russian Federation in the part of the rules and Protocol of the court session. So, now broadcast meetings, it will be possible only with the permission of the court, and will indicate specific places in the hall, where they can be carried out.
"Photographing, videotaping or filming, and broadcasting of open court and on the radio, television, or information and communication the Internet is allowed with the permission of the presiding judge in court session", – the document says.
In addition, prohibited the broadcasting of the meetings on the pre-trial stage.
Also, when broadcasting you will need to specify the Protocol of the court session the name of the publication or website on the Internet, where they are being broadcast.
Mark that the session is allowed to stream, will be placed in the record. There should be listed all the media, broadcasting process.
The state Duma has approved these amendments on March 15. 22 March, they approved the Federation Council.
The Plenum of the Supreme court in 2012 issued a decision stating that the judge may not restrict the right of journalists to conduct text translation online.
Records on the Internet and sketches, according to the decision, belong to the written form of recording of the court proceedings, which have signed today the law does not restrict.
Comments
comments