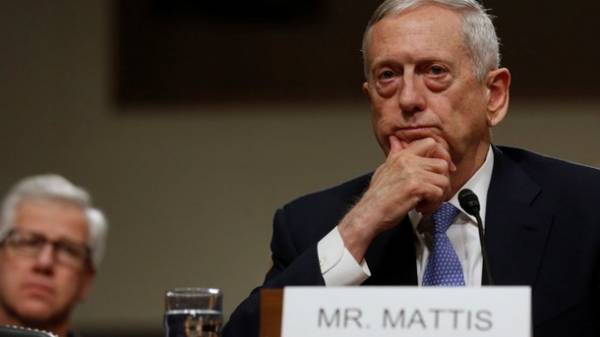 Pentagon chief James Mattis said that Russia should negotiate "from a position of strength".
About it reports TV channel "112 Ukraine", referring to CNN.
"At that time, as the United States and its allies are trying to engage with Russia, we must simultaneously defend themselves if Russia decided to act contrary to international law", – he said.
Mattis stressed that, as in the "dark days of the cold war, the United States continue to keep open the political channels of cooperation and de-escalation of disputes.
"We remain open to opportunities relative to the renewal of partnership relations with Moscow, at the same time remaining realistic in our expectations and provide our diplomats the ability to negotiate from a position of strength," – said the Minister of defense.
Comments
comments