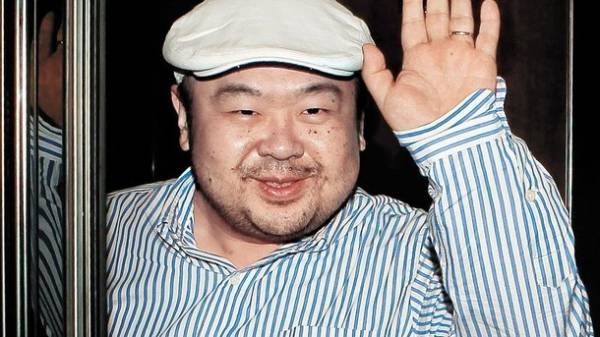 Eighteen months have passed since the murder of the only brother of the leader of DPRK Kim Jong-Nam at the airport in Kuala Lumpur. However, until now it is not buried, and none of the relatives are not asked to give up his body.
According to Reuters, the Minister of health Malaysia Subramaniam Sathasivam said: "the Body is still in a morgue in Kuala Lumpur. There were a lot of rumors that he was cremated, but we couldn't have done this without the consent or the instructions of the interested parties."
According to him, neither members of the Kim family, nor the representatives of North Korea has not expressed a desire to take the body of Kim Jong-Nam, 13 Feb poisoned by a large dose of the nerve toxin VX at the international airport of the capital of Malaysia. In the first days after the assassination, Pyongyang demanded the body of Kim with the requirement not to carry out autopsy abroad. However, Malaysian authorities denied an autopsy themselves, as people died in their territory. After that DPRK authorities have lost interest in the corpse.
No news, no wife and children, Kim Jong Nam, who lived in the special administrative region of China Macau. There is an assumption that immediately after the murder of the head of the family his family fled out of fear that the next target of the killers may be the son of the deceased.
Of involvement in the murder of Kim Jong-Nam, the Malaysian authorities suspect 10 people, including a senior employee of the Embassy of North Korea in Kuala Lumpur. This diplomatic mission is still sealed, as Malaysian investigators are still unable to undertake the necessary investigative activities. In Seoul believe that at least four suspects are North Korean spies.
Comments
comments