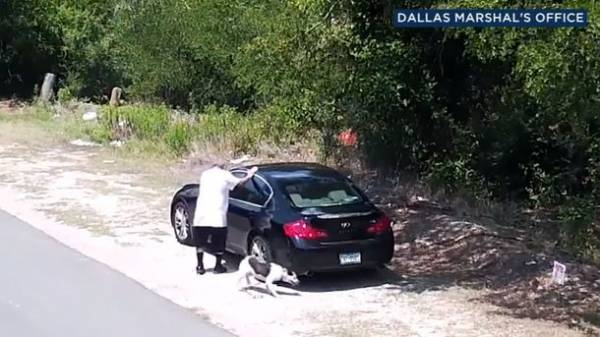 A traffic camera in Dallas, Texas, filmed 62-year-old George Spears threw a dog on the roadside. The man stuck the dog out of the car and calmly got back behind the wheel, leaving the unsuspecting animal feel to be on the road.
Fortunately, the animal managed to find the irresponsible owner, according to "life" with reference to DallasNews.
George was charged with animal cruelty. In his defense the man said that his sister could not control the dog, and then he decided to help get rid of the animal.
Now an abandoned dog that just found a new home. Now the puppy's name is KIDI, and the owners say that he fit perfectly into their family.
"She is the sweetest dog I have ever met. She is very calm and just loves all those encounters," says the new owner.
Comments
comments