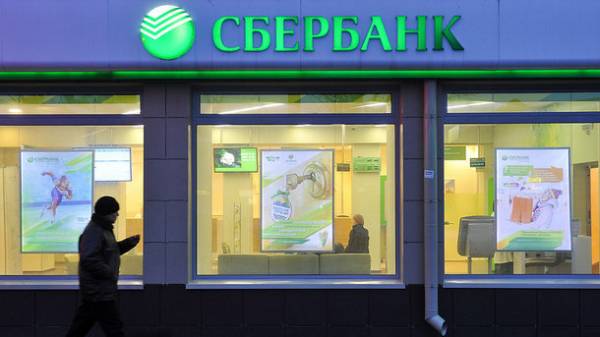 Shareholder of Norvik Banka Latvian, Russian millionaire Gregory Gusel'nikov reported that after completion of the transaction, the Ukrainian "daughter" of the Russian "Sberbank" will change the name. He said this in an interview with "Gromadska".
"Any entrepreneur doing something in order to earn money. I see in the asset the ability to enter the Ukrainian market. I think that is a quality platform and major investments already made in the Bank, so buy it now is pretty much luck," said Guselnikov.
The entrepreneur announced the amount of the transaction, however, noted that it was "a three-digit number of millions of dollars".
According to Gusel'nikova, it supports the "European way of development of Ukraine".
"This market, which we believe, because we welcome Ukraine's European choice and the events that happened lately. We believe that there are great prospects for development," he said.
Guselnikov plans that first Bank will be called Norvik.
Commenting on the relations of the family of his partner said Gutseriev with the Russian authorities, he noted that he did not know what the relations "they have with the Russian authorities, but any businessman in Russia is afraid of the Russian government and is subordinate power subject."
Said he is the son of Russian oligarch Mikhail Gutseriev. And Sayid, and Gregory have British citizenship and live in Russia.
We will remind, on March 27, it became known that a consortium of investors consisting of Norvik banka's Latvian and Belarusian private company acquires 100% of shares of Ukrainian "daughter" of Sberbank. The main buyer of the Ukrainian subsidiary Bank Sberbank of Russia will perform the son of the owner of the oil company RussNeft Mikhail Gutseriev said.
Comments
comments