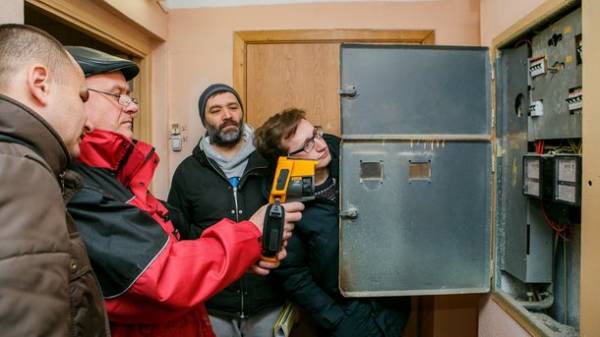 In the summer, according to experts, Ukrainians massively install water heaters. In many cities shut off the hot water for the hydraulic and repair work that often last for months. The website "Today," found it profitable to abandon domestic hot water and to install a boiler and what to do with the wiring.
How much is a hot water boiler
The cost of the boiler ranges from 1539 to 9595 hryvnia, dependent on its size and type. There is a cumulative boilers, they allow you to use hot water, even if it is disabled, and there are boilers that heated the running water.
The average water heater of 80 liters capacity of 2500 W can be bought for 5,000 hryvnia. Given that a boiler can heat water to 65 degrees for 1,48 hours, on heating every cubic meter it is necessary to spend 46,25 kWh. The average family of three uses a 4.8 cubic meter of hot water. For this volume in Kiev will have to pay 153,4 hryvnia (UAH per 77,7 light and 75,7 hryvnia for cold water). Thus, according to the rate in the capital, the largest provider of hot water, 4.8 per cubic meter are 398,8 hryvnia.
Installing the boiler, on a monthly basis, you can save 245,4 hryvnia. However, it is worth noting that in winter, the water boiler will be more expensive as the temperature of the cold water below.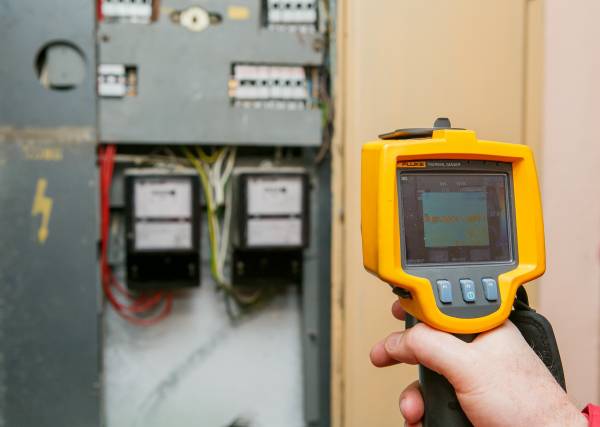 Study of electrical switchboards a thermal imager
In different cities of Ukraine different tariffs for hot water. Therefore, you should always do individual analysis, considered it profitable to install a boiler or not. "We can say with confidence – worldwide district heating is cheaper than individual. What happens to electricity rates, we all see and feel. Therefore, they have to weigh the need for the installation of the boiler", – said the expert in the field of energy efficiency Sergey Svistun.
If you install a multi-zone meter, the light to pay for hot water. So, dual electricity meter to be installed with the worth of 1,676 USD. Such a counter allows night to pay for the "light" at a special price – 50% cheaper. For example, if you are using 100 kilowatt-hours each kilowatt at the moment costs about 90 cents a night (from 23 PM to 7 am) for the same amount of electricity will have to pay only 45 cents. If you actively use electrical appliances at night – wash, vacuuming, etc – multi-zone meter will be recouped, according to "Kyivenergo" for three years.
The main advantage of the installation of the boiler – comfort. Owners of boilers can use hot water even during hydraulic and repair work when hot water is turned off.
Be careful with the wiring
In the summer, when many cities turned off the hot water, says the communications Manager of the DTEK ESKO Anton Kovalishin, Ukrainians massively install water heaters. In addition, in some large cities, for example, in Odessa, the local government decided in the near future to completely abandon the hot water. Citizens will have to think about the installation of boilers.
Along with the growth of energy consumption increases and the load on the in-house network, says Anton Kovalishin. In many buildings the wiring is already time to change. Thus, the aluminum wiring can serve about 30 years, and copper – about 50 years. Often worn or faulty wiring, even in new homes cause fires.
"The deterioration of wiring can manifest itself in the appearance of cracks in the wire insulation and loose contact of contacts in places of attachment to sockets, switches, flaps. In places where this happens, there could be a heated wire, and voltage, increase the load the wire can burn. In addition to the simple wear wires, wiring problems can occur initially during its erection. For example, if a wire somewhere has been hit, damaged insulation, bent, incorrectly made by coiling. In these places, hidden under the plaster, can also be a process of further heating and ignition wires", – says the expert.
"In places where it occurs, there could be a heated wire, and voltage, increase the load the wire can burn," – says the expert.
In homes of different types and years of construction wiring is usually laid in the rate of up to 5.5 KW of power consumption. In apartments with electric stoves – 7-9 KW per apartment. Due to wear of the transaction, this figure can be reduced by 20-30%.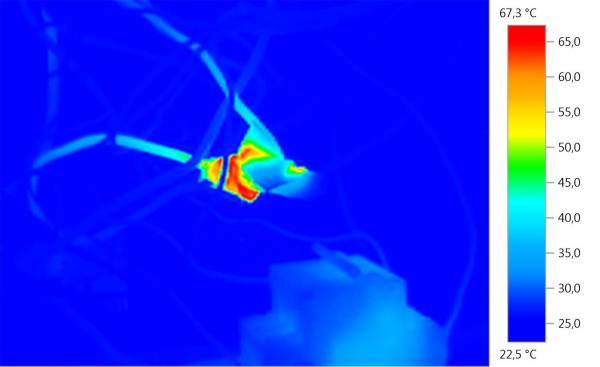 On the imager visible as the wiring heats up
For example, an apartment was allocated 5.5 KW of power. Taking into account depreciation posting can carry the actual load up to 4 KW. In the apartment hanging three chandeliers, three light bulbs, each 60 watts – total 0.5 KW. Still have the refrigerator at 1 KW, plus the boiler at 1.5-2 KW. And if to include simultaneously with these appliances and even a vacuum cleaner or washing machine 1.5 KW – wiring can not withstand, start to heat up and catch fire.
How to reduce the load on the wiring:
Use energy efficient appliances that consume less energy and correspondingly less load wiring
Not include all electrical appliances at the same time, particularly powerful
Use circuit breakers, voltage relays, automatic switches, differential relays, voltage stabilizers
Prevention regularly with a specialist to check the quality of wiring, especially in places of fastening of contacts
Monitor the serviceability of sockets, switches, so they are not dangling, not heated and not sparks
To use the services of professionals when you connect a new powerful electrical appliances (cooker, washing machine, dishwasher, air conditioning, boiler).
To replace in apartment elektroprovodka and better throughout the house. Preferably with a strip of ground and calculation of the required cross section of the conductor. Or at least to withdraw from the breaker box separate sockets under heavy appliances
To carry out regular maintenance work for both old and new wiring. To invite a specialist for regular inspection
"The load on the wiring can be reduced if we use energy efficient appliances – not less than class A. And incandescent bulbs of 60 watts to change the LED bulb to 7 watts. It will also significantly save on electricity and improve household comfort. By the way, in July DTEK ESKO will sell a special set of energy-efficient "Smart WATT", which including several LED bulbs and smart plugs and other products," says Anton Kovalishin.
Electrician with 15 years of experience Vitaly Chekh advises every few years to inspect elektroprovodka. "If you notice that the wire or outlet is hot or sparks, or staggers, the wires are loose, or the flashing light when the light is better to contact an experienced certified electrician with good references. It is important that a qualified electrician was conscientious, able to test and troubleshoot, but to explain and understand, to give advice," says the electrician.
You can also use current devices (RCD), circuit breakers that protect against short circuits and overloads of wiring. As well as differential relays, which protect against leakage current and electric shock, and voltage regulators.
By the way, replacing the old aluminum wiring in a Studio apartment will cost at least 15 thousand hryvnia.
Comments
comments