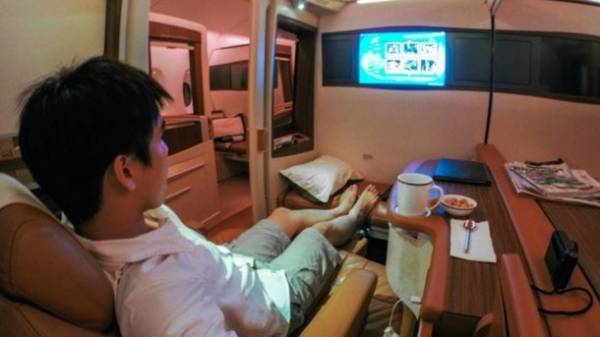 A young entrepreneur from Singapore's Derek Lowe (Derek Low) fly very often on business and he was able to accumulate a huge number of miles — 93.5 thousand. All this wealth, he decided in one fell swoop to change the ticket from Singapore to new York on the most luxurious in the world scheduled flight.
He wanted to know how to fly the rich and famous, including Leonardo DiCaprio and Morgan Freeman, and at the same time to show the world. In monetary terms, the ticket would have cost him 23 thousand dollars (610 thousand UAH. – Ed.) – AdMe.EN.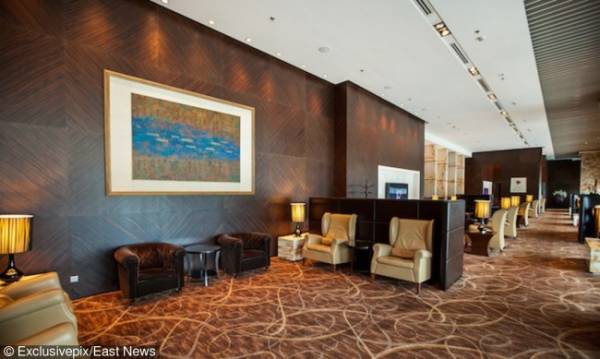 © Exclusivepix/ East News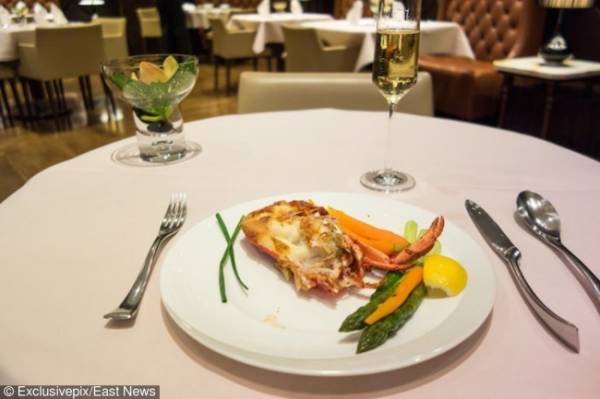 © Exclusivepix/ East News
The fun began at the airport where Derek immediately took a gorgeous and completely empty waiting room for those who are flying luxury class. "On the way we passed through the area for business class, where there were 50 people. The receptionist was in such a hurry, as if afraid that I would vomit from the presence of the plebeians," he writes in his blog.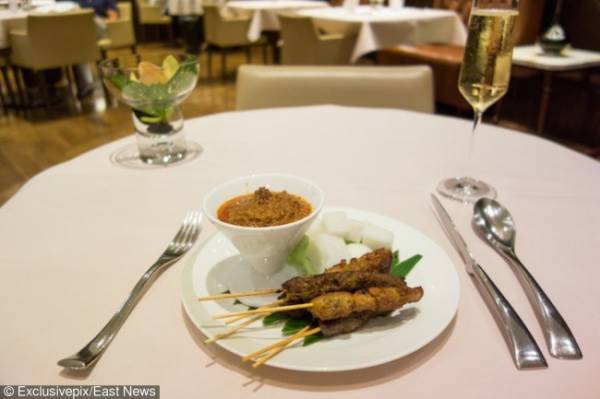 © Exclusivepix/ East News
"All the staff welcomed me by name as a celebrity". Derek read that the food here is excellent, and immediately ordered the smoked lobster with cheese gruyère, Emmental and cheddar and satay chicken and lamb (Thai dish). Turned out to be really delicious.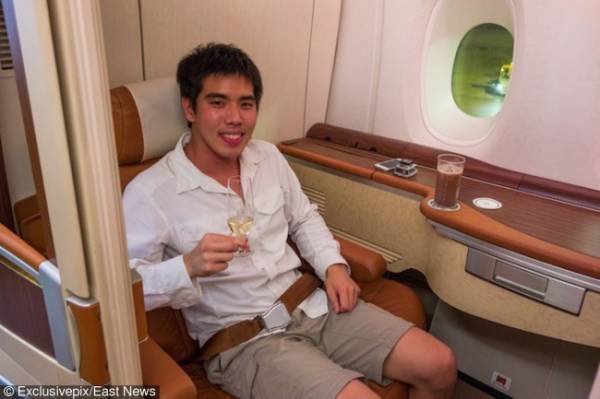 © Exclusivepix/ East News
Then it was time to Board, in the personal Suite of Airbus A380 Singapore Airlines. "I immediately said, "Sir, you pour a glass of "Dom Perignon"? I gave the only possible answer to this question is: Yes!""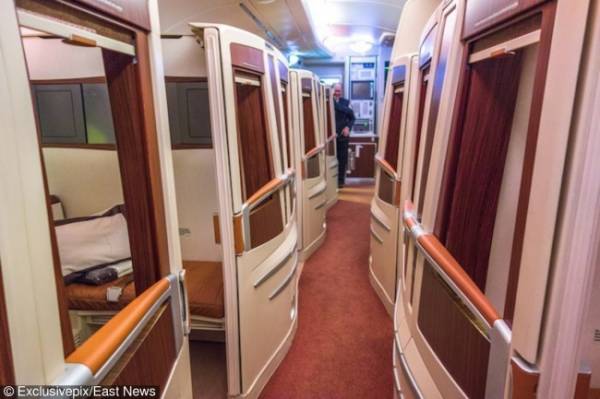 © Exclusivepix/ East News
On Board the Airbus A380 are 12 Deluxe rooms, and this time they flew only 3 passengers, including Derek. The others he had seen.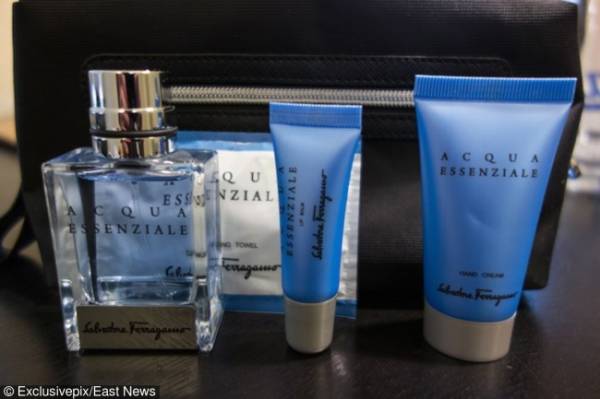 © Exclusivepix/ East News
The room low found makeup with creams and a bottle of Cologne by Salvatore Ferragamo. Everything else — blankets, Slippers, pajamas, pillows were from Givenchy, and headphones for watching movies from Hugo Boss. Plush leather chairs handmade from Italian company Poltrona Frau.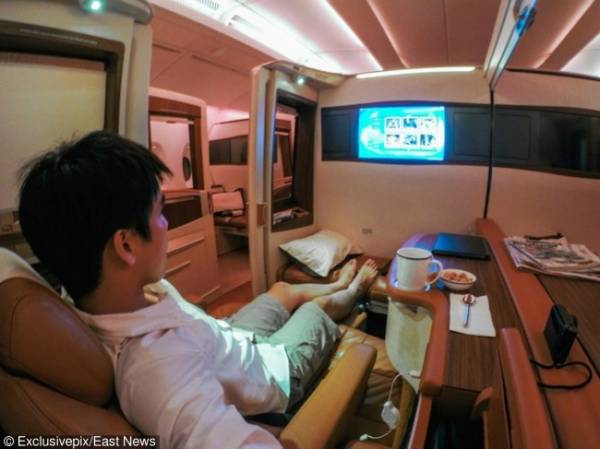 © Exclusivepix/ East News
To him was assigned a personal steward, ZAF. Perfectly well trained and infinitely friendly steward told me that over the last 2-3 years he several times had to serve Leonardo DiCaprio and Morgan Freeman who love to fly on this plane.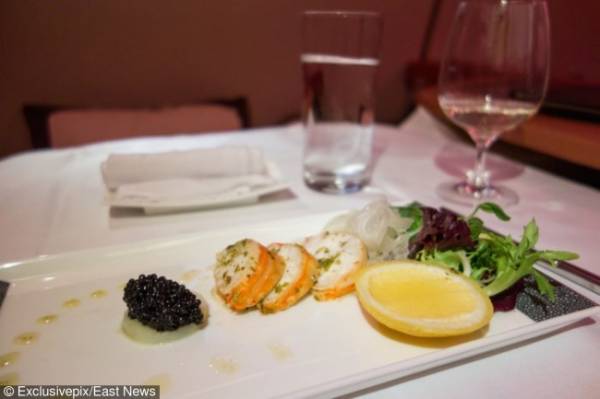 © Exclusivepix/ East News
While watching the movie Derek brought a salad of lobster and fennel with oscietra caviar and foie Gras.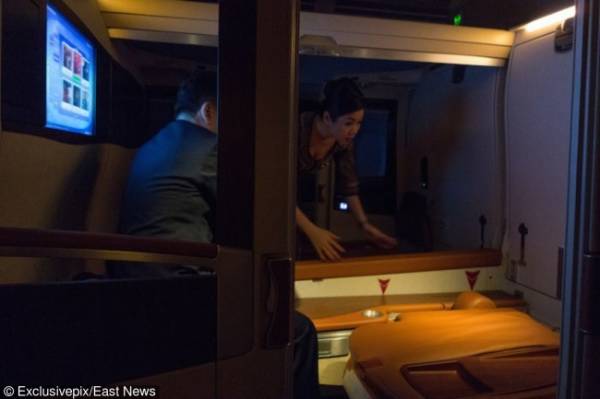 © Exclusivepix/ East News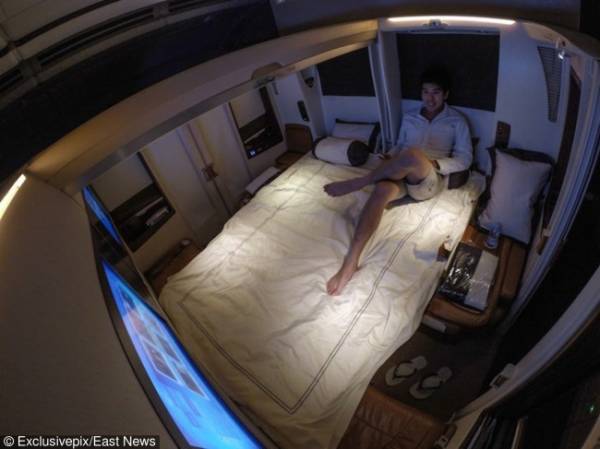 © Exclusivepix/ East News
Then, when Derek was nodding off from the endless chic snacks, the stewards turned his "room" (or should I say "cabin"?) in the bedroom with a large bed. "I didn't even know what words to choose. I thought I need some poet to Express my delight."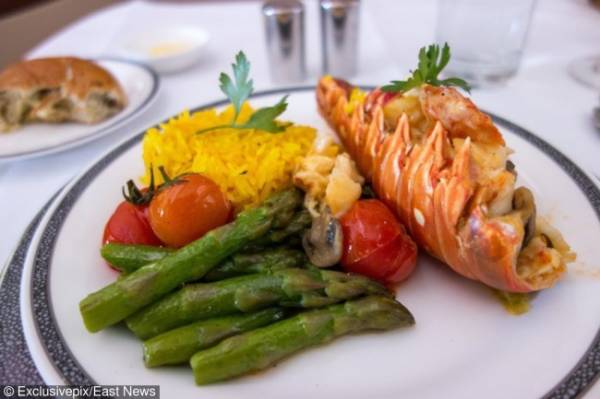 © Exclusivepix/ East News
This morning for Breakfast — what a surprise — the passenger again brought the lobster, and asparagus, sauteed in wine, tomatoes and rice with saffron. And later — and salmon, tender steak and a couple of delicious desserts — from which they were made, the guy could not understand.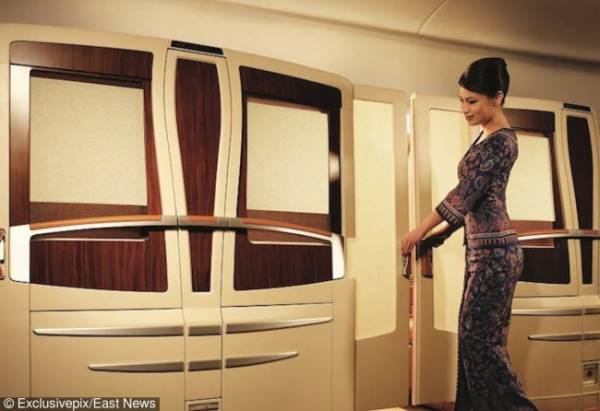 © Exclusivepix/ East News
"When we arrived and it was time to leave the Board, I found one serious problem: I don't want to leave. But still had, and new York was not so bad."
© Derek Low
PS "by the Way, I only then realized that instead of "Mr." they could call me "President" or "king" — just had to note this in your account on the website of the airline".
Comments
comments