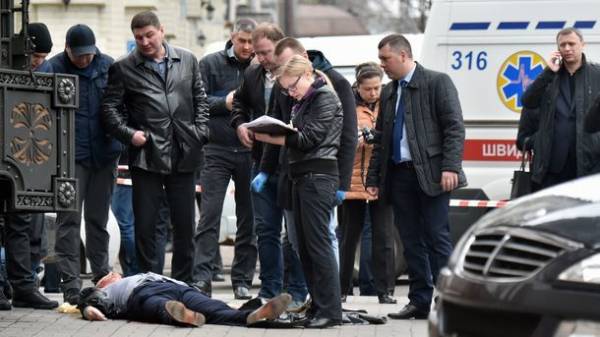 Employees of the Main intelligence Directorate of the Ukrainian defense Ministry were not involved in the protection of Russian politician Denis Boronenkov, as it is not in their professional function. About it I wrote in Facebook the people's Deputy, the coordinator of group "Information resistance" Dmitry Tymchuk.
He noted that despite the manifestation of professionalism as a security guard Boronenkov, he is a representative of military intelligence is still not a professional bodyguard. According to him, the WTP does not include security functions.
"In this case military intelligence, obviously, worked with the Voronenkova in Russia and ensured his departure to Ukraine. And it is "appointed" to ensure the protection of the former Deputy of the state Duma of the Russian Federation in our country. There is a vague doubt that military intelligence, by definition, must engage in such functions. What I was thinking at the same Prosecutor's office or court, when he met a professional scout in the role of bodyguard, and do not specify a different, more suitable for this purpose, the on – the big question", – Tymchuk wrote.
In his opinion, due to this miscalculation and was killed Boronenkov.
As told Russian opposition leader Ilya Ponomarev in Kiev Voronenkov gave two people from the military intelligence as security.
We will remind, in Kiev in the shooting death of a former member of the Russian state Duma Denis Voronenkov, who took Ukrainian citizenship and testified against fugitive President Viktor Yanukovych.
It is known that the killer Boronenkov was arrested as a result of injuries after a shooting. However, several hours later he died in hospital from his injuries.
The people's Deputy Anton Gerashchenko said that Parsow in early 2015 on foot crossed the Ukrainian border with Belarus, and from there went to Russia, where she studied at the school of saboteurs. According to Gerashchenko, after preparation Parsow was abandoned in the Ukraine, where he joined the National guard.
Comments
comments