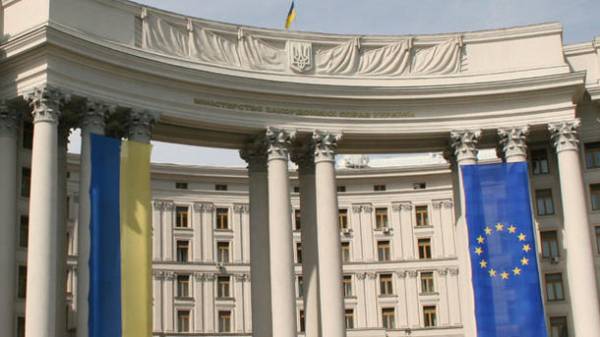 Ukraine's Ambassador to the Kyrgyz Republic Nikolai Doroshenko expressed diplomatic protest to the Ministry of foreign Affairs in connection with the visit of Kyrgyz MPs temporarily occupied by Russia Crimea.
"Today expressed diplomatic protest, the foreign Ministry of the Kyrgyz Republic in connection with the uncoordinated with Ukraine visit to the Crimea the Deputy of the Jogorku Kenesh (Parliament – Ed.) representative of the Social democratic party of Kyrgyzstan M. A. Amankulova. Called for respect for the sovereignty and territorial integrity of Ukraine. Explained that the Crimea is Ukraine, and what are the rules of entry/exit from the occupied territory of the Autonomous Republic of Crimea. Stressed that violators will be subject to criminal/administrative responsibility according to the legislation of Ukraine", – said the Ambassador.
"I really hope that the Kyrgyz authorities will hear and take appropriate actions while looking at pictures in the occupied Crimea, another Deputy of the Jogorku Kenesh – Irina Karamushkina, understand that the next visit to the Kyrgyz Ministry of foreign Affairs can not be avoided and that we still need to put a lot of effort to achieve mutual understanding on this issue," – said Doroshenko.
He also expressed personal position of the human aspect of the problem.
"Explaining his visits to the Crimea, Kyrgyz MPs say about friendship and love, peace and harmony, that leaders need to agree… Sincerely I would like to ask those peacekeepers, and at whose expense? At the expense of Ukraine, its territory, the blood and sweat of its people? Gentlemen, to build a friendship on the blood impossible! Friendship on the blood can not build. Russia illegally occupied Crimea, invaded the Donbass, the daily killing of Ukrainian citizens. Until it withdraws its forces from all emphasize, with all the territory of Ukraine and does not compensate for losses of billions of dollars, neither of which cordial friendship and affection cannot be and speeches", – said the Ukrainian diplomat.
Comments
comments