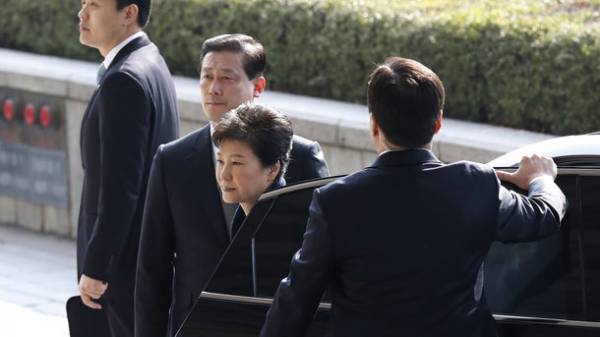 This week behind bars may be the first President woman of South Korea Park Geun-Hye. According to the local Agency Yonhap News Agency, on Monday in court the request was submitted to the attorney-General for the satisfaction of a warrant for the arrest of Park Geun-Hye, accused of involvement in a major corruption scandal. The former President is accused of bribery, abuse of power and transfer of confidential information of national importance to their friend Choi sung-SIL — on the whole 13 episodes in violation of the laws of the country.
Scandal in South Korea erupted in October 2016, when in a press there were messages that the government has supported a major South Korean corporations, including Samsung, in exchange for the allocation of large sums of money to the funds of Choi. Not occupying public office, this lady interfered in the Affairs of the presidential administration and received the benefit of using high. In General, charges were brought against 30 people, including the actual head of the Samsung Corporation Lee Jae Yong, who is waiting in prison for an investigation into the bribery of a public face.
Constitutional court of South Korea dismissed Park Geun-Hye from government on March 10. This case was the first in the country's history, when the President left his post after the impeachment. The politician now lives in a private house in Seoul and regularly goes on interrogations. Last March 22, when former President
underwent a 14-hour interrogation, and eight hours were spent on the verification of the correctness of the Protocol. It was the first interrogation of the former President, as still pack enjoy the right to legal immunity as the head of state and refused meetings with prosecutors.
Comments
comments