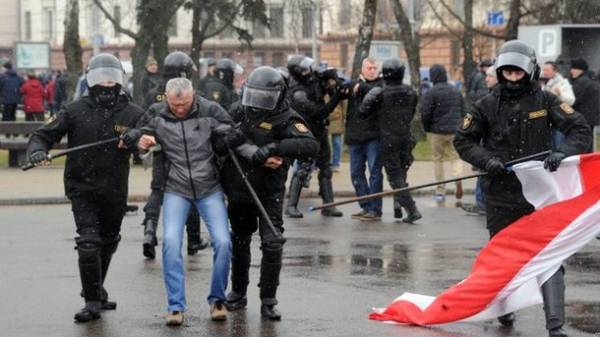 The Department of consular service of the Ministry of foreign Affairs confirmed the arrest in the Belarusian capital, Minsk, citizen of Ukraine.
"(Embassy of Ukraine in Belarus – Ed.) confirm the detention in Minsk of the citizen of Ukraine. The causes and circumstances of the arrest are being investigated", – is told in the message.
Previously, "Radio Liberty" reported that in Belarus the court of Leninski district of Minsk sentenced to 15 days of arrest of the citizen of Ukraine Ruslan Tereshchenko, who was detained for participating in demonstrations on 25 March.
According to the publication, on Monday, March 27, in Belarus continued trials over the detained during rallies in Minsk and other Belarusian cities on 25 and 26 March. Everything, by estimates of human rights defenders in the dock will get more than a hundred people.
Comments
comments