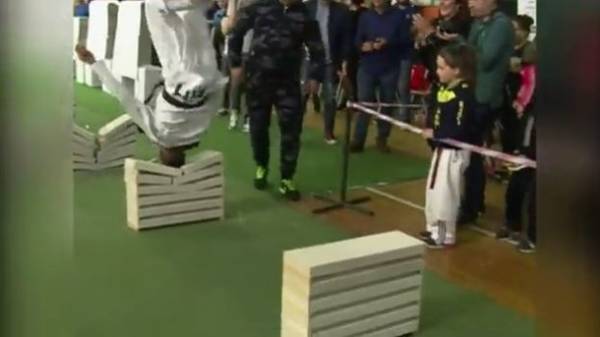 In one of the cities of Bosnia and Herzegovina 16-year-old Kerim Ahmetspahic demonstrated amazing abilities. Teenager in somersault your head cracked 111 concrete blocks in 35 seconds, reports dailymail.
It is noted that the way the guy broke the world record, however, the official decision of the Commission of the Guinness Book of records, which watched the scene, still unknown.
According to the publication, Ahmetspahic is the champion in Taekwondo.
Comments
comments