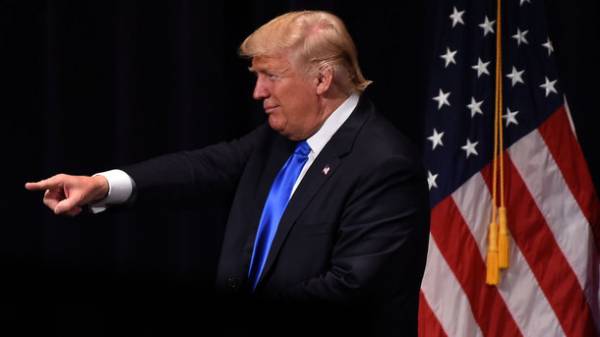 The President of the United States Donald trump demands from us the General Prosecutor's office investigation of the case of the intervention of Ukraine in the American presidential election.
Trump believes that the sabotage of his campaign was going to benefit Hillary Clinton.
"Ukrainian attempts to sabotage the campaign of trump's "quiet work to promote Clinton." So, where is the investigation of G. P. (General Prosecutor — Ed.)?", — trump wrote on his Twitter page.
Ukrainian efforts to sabotage the Trump campaign is "quietly working to boost Clinton." So where is the investigation A. G. @seanhannity
— Donald J. Trump (@realDonaldTrump) July 25, 2017
While trump said that the position of the attorney General Jeff Cassisa, in the case of Hillary Clinton, "very weak".
Read also: trump to intervene in elections: It could be Russia and other countries
Earlier, the press Secretary of the White house Sarah Sanders has said that the Democratic party allegedly turned for help to the Ukrainian Embassy in Washington during the presidential elections in 2016. According to Sanders, the Ukrainians helped the party members Hillary Clinton in gathering information about political opponents from Republican party.
Before that, American intelligence has published a report about Russia's intervention in the US presidential election. According to the head of National intelligence, during the American election campaign, Russia has decided that trump "will be easier to do business", as he is a businessman.
Comments
comments