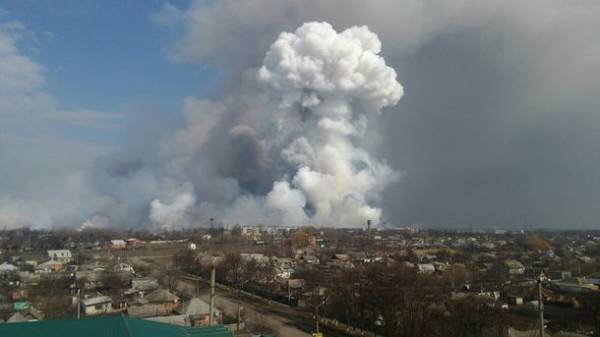 As of 15.00 on-site and nearby Blakley settlements not recorded any fire. About it reports gschs.
"To the Headquarters of emergency situations received 378 applications for the identification of ammunition, including 27 Mar – 15 applications. Since the beginning of the works withdrawn 1 092 explosive subject", – rescuers explained.
Now experts are working on mine. Only SSES involved 75 of the pyrotechnics and 27 units of special equipment.
We will remind, in the night of Thursday, March 23, in Balakleya (Kharkiv oblast) on one of the largest in Ukraine ammunition depot explosion, followed by fire and a chain detonation of ammunition.
Defense Minister Stepan Poltorak said that according to available preliminary findings of the cause of the fire and explosions of ammunition in warehouses was a diversion. "One theory is that it is a diversion. In particular, the dropping of the explosive device with UAVs," said Poltorak.
Later , SBU qualified state of emergency in Balakleya as a diversion.
Deputy Minister of defence of Ukraine Igor Pavlovsky Friday, March 24, reported the complete elimination of fire in artillery warehouses.
Comments
comments