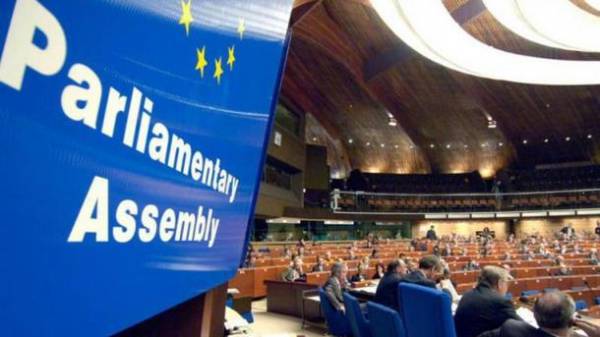 Rapporteur on Belarus of the parliamentary Assembly of the Council of Europe (PACE) on political Affairs and democracy Andrea Rigoni urged the Belarusian authorities to immediately release all those detained for participating in the March promotions.
"Rigoni urged the Belarusian authorities to focus on the dialogue with the parliamentary Assembly and immediately release all who were detained in connection with the March demonstrations and the annual celebration of the freedom Day on 25 March," – said in a statement on Monday, the press service of the PACE.
"The use of administrative detention and violence to intimidate the opposition is a concern, especially during the rapprochement of Belarus and the Assembly. Everything must be done in order for people detained before and during the demonstrations were not political prisoners. Imprisonment is not a solution to deal with criticism and dissent and only alienates the country from the European standards of respect for freedom of expression, Assembly and human rights," the statement reads.
We will remind, on Saturday in Belarus, the opposition said freedom Day – the 99th anniversary of the proclamation of Belarusian people's Republic.
In Minsk the action was not sanctioned by the authorities and ended with mass detentions. In the list of detainees compiled by human rights defenders, more than 350 people, but many of them were released on the same day, without charge.
The next day in several cities, including Minsk, held a protest, in solidarity with the detainees yesterday. They also ended with the arrests of several dozen people.
Comments
comments