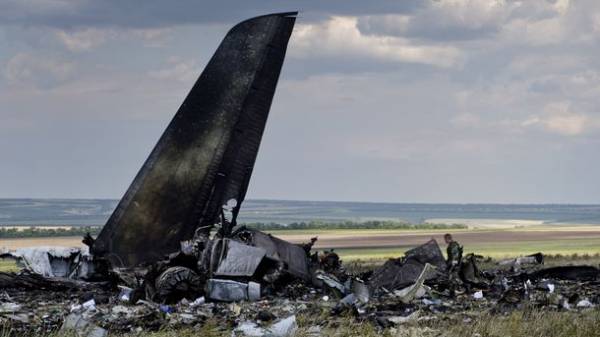 Major-General Viktor Nazarov, who is suspected of negligence that caused the crash of Il-76, was found guilty and sentenced to seven years in prison.
The verdict on Monday handed down the court of Pavlograd of Dnipropetrovsk region, reports "Ukrainian truth".
"Nazarov Victor Nikolaevich found guilty and to appoint to it punishment in the form of seven years of imprisonment," read the sentencing judge.
Recall, 14 June 2014 on the territory of the Luhansk region from a portable anti-aircraft missile complex was hit by the plane Il-76MD. He ignited and fell. On Board were 40 servicemen of the 25th separate airborne brigade and 9 crew members. All died.
General Nazarov is not pleaded guilty to the last word in court.
The Prosecutor's office of Dnipropetrovsk region approved and sent to the court indictment against the head of the self-proclaimed "LNR" Igor Plotnitsky and the two battalion commanders Patrushev and Gureeva in the case of the downed aircraft IL-76
Comments
comments