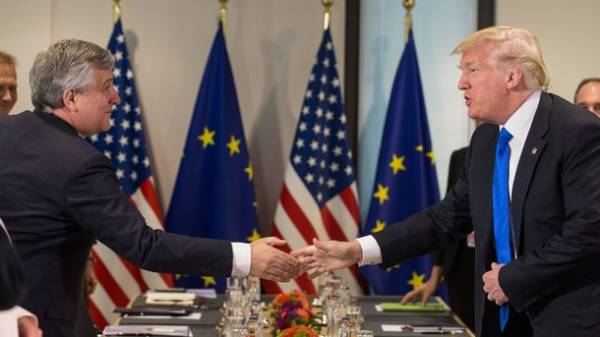 The President of the European Parliament Antonio Tajani has called a very good meeting in Brussels of EU leaders with US President Donald trump.
In the discussion of topical issues, which lasted about an hour, from the EU side were President of the European Council Donald Tusk, European Commission President Jean-Claude Juncker himself Tajani.
According to the latter, the parties had to discuss and come to common positions in fighting terrorism and the terrorist group ISIL.
The EU and the United States common position on North Korea, said Tajani. Found common ground on common economic and trade policy, particularly in the area of trade in raw materials, said the head of the European Parliament.
Tajani also said that the topic of Russia and Ukraine with the American President was not discussed in detail – however, the two sides exchanged views on the Middle East.
We will remind, the European Union and the United States have a common stance on the conflict in the Donbass, told reporters the President of the European Council Donald Tusk after the meeting with the President of the United States Donald trump.
Comments
comments