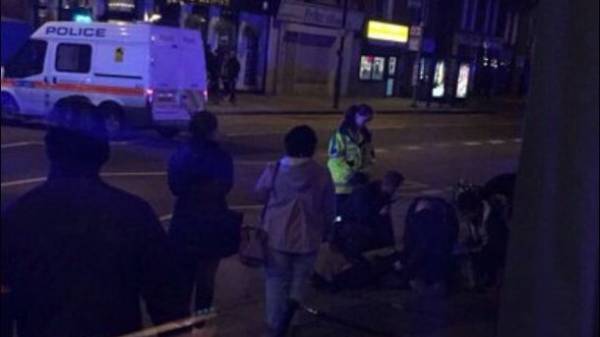 The car crashed into a crowd of people in Islington — sounds of the British capital. About it reports "life" with reference to British media.
In place tightened large police forces, but, according to law enforcement officials, too early to declare that the incident is a terrorist attack.
According to BNO News, the incident occurred on the street in Essex. Four people were injured. The driver left the car and fled the scene, but was later arrested.
BREAKING NEWS HAPPENING NOW; A car has rammed into a pedestrian area ramming down people in #Islington, #UK huge police activity
DEVELOPING pic.twitter.com/8pTWtLAdaF
— Breaking News (@BreakingNLive) 25 Mar 2017
BREAK: 4 people injured following a car hit a people on a busy road in Islington, London. Not terror related. pic.twitter.com/f4ITRfxX2M
— Matt Vincent (@MRV2899) 25 Mar 2017
Recall that just a few days ago — March 22, in London, a terrorist named Khalid Masud on the car careered into a crowd of pedestrians on Westminster bridge, and then attacked with a knife on a police officer. The attack killed four people.
Comments
comments